Planmeca's Mobile Showroom is Back
You can book in a visit to see Planmeca's mobile showroom at our showroom on the following dates:
Thursday 25th November at 10:30am – 3pm
Tuesday 25th January at 10:30am – 3pm
Friday 25th February at 10:30am – 3pm
Alternatively, you can call our team and enquire about having PlanDemo visit your practice.
Why You Should Book a Visit
A PlanDemo visit opens up the opportunity to see the latest digital dentistry solutions, from digital imaging, impression scanners, dental units and even 3D printers.
Additionally, you'll be able to see the live CBCT of a patient, where you can see for yourself the quality of Planmeca's ultra low dose diagnostic capability.
A visit will also allow you the opportunity of seeing Planmeca's Emerald Intraoral Scanner, one of the fastest, most effective diagnostic tools in the industry.
And if that still isn't enough, PlanDemo provides the opportunity to discover the latest steps in the evolution of dental units.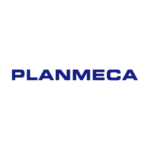 Enquire about this Offer
Please fill in the areas below to enquire about this offer from Hague Dental