Description
Belmont Eurus Flexible Delivery System
The Belmont Eurus Flexible Delivery System is a delivery cart that can be added to standalone Belmont chairs. It is the newly added third member of the S1 range, designed to complement the first two models in this range. 
Module and Mobile Cart Options
The Belmont Eurus Flexible Delivery System allows you to combine a standalone chair and fixed cuspidor with the option of either a mobile cart, or a cabinet mounted modular delivery system. The mobile cart is smooth gliding, adjustable in height and incredibly stable, fitted with free running castors, helping it to glide across surgery surfaces easily. The cabinet mounted module is identical to the mobile cart, and comes with an adjustable delivery arm. This delivery arm keeps the unit head totally horizontal with zero drift. 
Whichever option, the treatment centre can be configured to right-handed or left-handed. This feature helps bring greater flexibility, as well as more installation options, making it an ideal option for smaller surgeries. 
Comprehensive Touch Screen
The biggest draw of the new Belmont Eurus Flexible Delivery System is arguably the brand new, intuitive touch screen. This touch-screen feature offers one-touch control across a wide range of functions. The interface feature of the screen means when a handpiece is picked up, the screen will display only relevant information, allowing the operative to focus on the treatment. Additionally, the motor of the screen has been designed with the purpose of eradicating the need to refer to a chart to calculate torque. The final key feature of the touch-screen is the scaler. With this, you can select treatment modes (periodontal, endodontics and scaling) just through a single touch.
Takara Belmont are a Japanese manufacturer of dental equipment, with a respected and historic UK base. Their products are known for their outstanding levels of reliability. All of the range offer a robust solution for your surgery. With parts readily available and engineers across the UK experienced in their units for support and servicing. Belmont equipment is a solid choice and investment.
Designed for Easy Cleaning
The Belmont Eurus Flexible Delivery System has been designed to be easily cleanable as elements are detachable and autoclavable. Light handles, surface mats, instrument holders, handle covers and bowls can be detached for cleaning, helping improve the longevity and general maintenance of the product.
Smart Lighting
The Belmont Eurus Flexible Delivery System has 10 LED operating lights that offer an intensity of your choice. The full beam feature will remain even when the hands or body obscure some of the LEDs.
Improved Bottled Water System
The internal bottled water system of the Belmont Eurus Flexible Delivery System now has a low-water warning indicator, reminding operatives to top it up when required. Additionally, it can now be supplied with an amalgam separator, designed to aid with easy upkeep and maintenance.
Wide Selection of Upholstery 
The Eurus is available for selection in a range of different upholsteries, including standard, seamless and lux, with a variety of different colours as shown in the pictures above.
A FREE 5 Year Warranty is standard with all Belmont Packages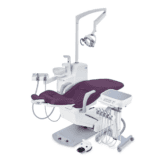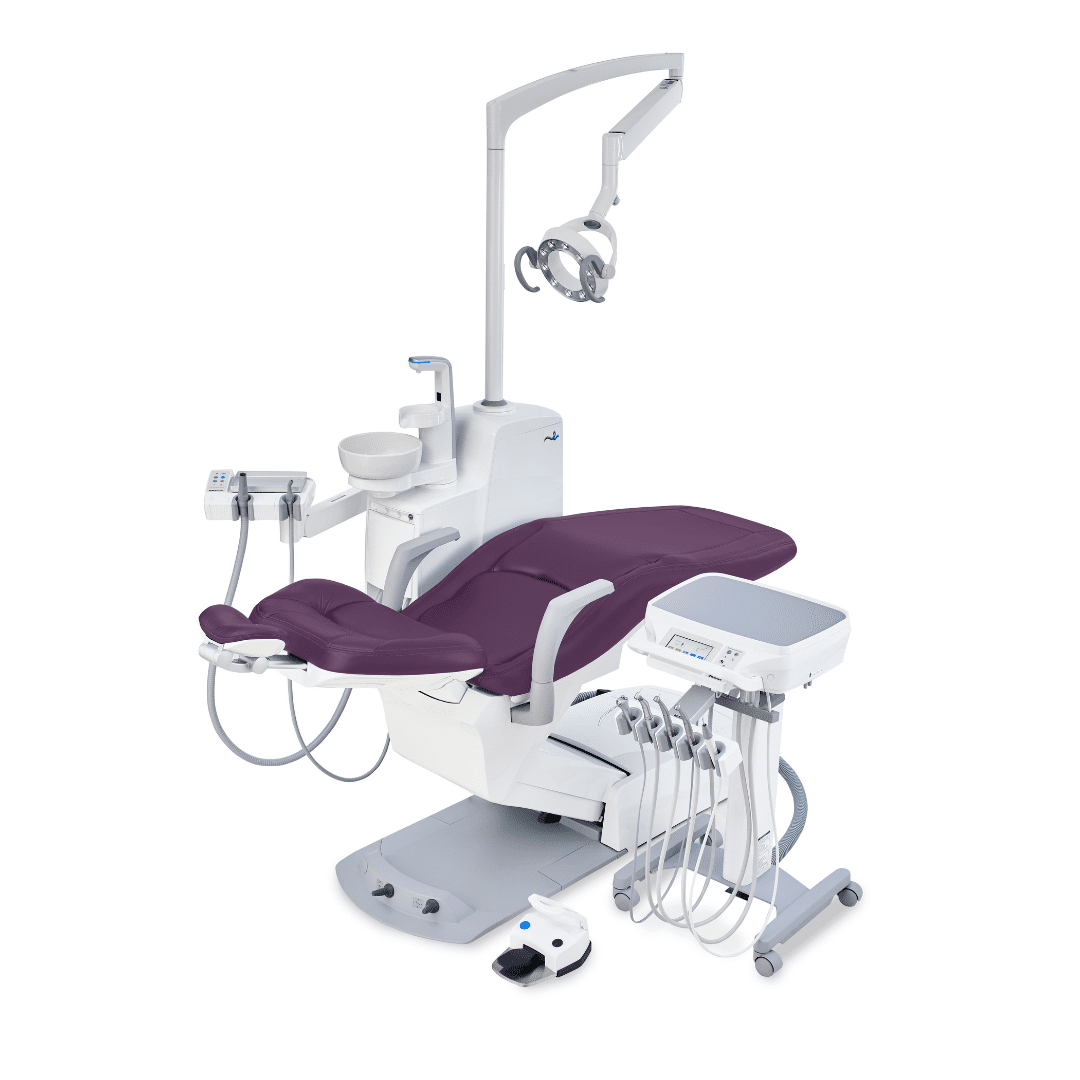 Practice Design Centre
Visit our extensive showroom, and speak to our refurbishment experts, about creating your ideal working space. Compare equipment (New and Used) and furniture from our world leading brands. Talk interior design and let us help inspire you. Appointments include weekends and evenings.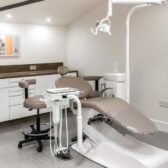 Equipment Consultation
Talk to the team about a demonstration at your practice for this product. Working alongside the UK dental industry's best manufacturers we will provide honest independent adivce. Equipment trials available on some items.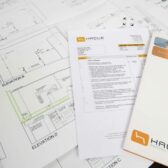 Hague Dental Team understand the financial demands on any practice. The extensive funds required for any surgery refurbishment, or investment required on the development of a new squat practice. We work alongside leading finance brokers that support the dental industry, to ensure we can quickly and easily help you with finance options. Speak to us about this in more detail.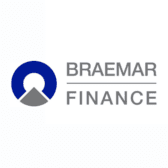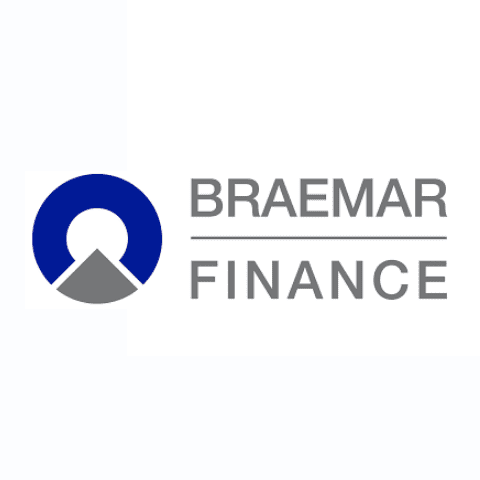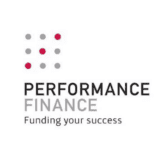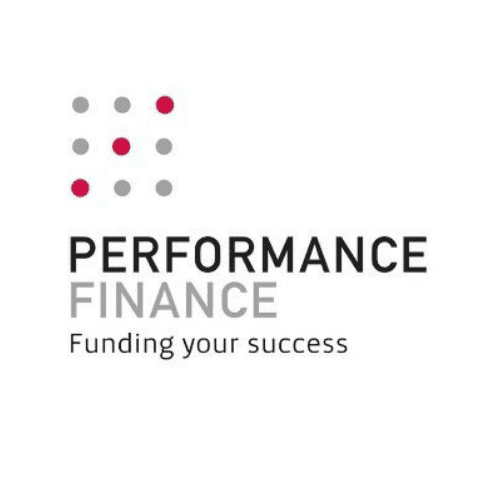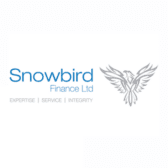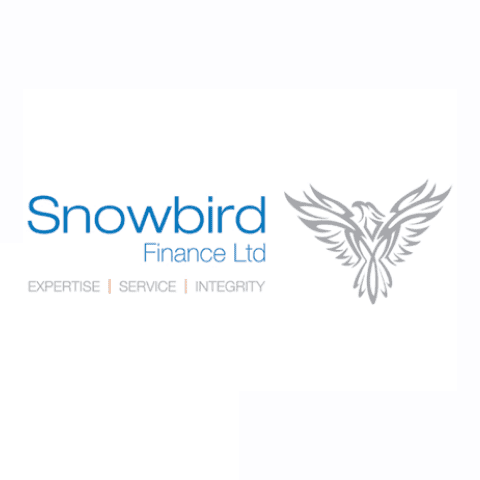 Hague Dental Supplies is in a unique position to offer a part-exchange on your equipment. Speak to our equipment experts to receive a valuation; this will be based on the brand, age, and quality of your current equipment.
Hague Dental also supplies and installs quality used dental equipment. Having supported practices throughout the UK since 1996 we offer new and preowned units to help suit your budget. Our highly experienced and manufacturer certified engineering team ensure every item on our stock list is checked over. See Hague Dental Used Equipment for more information.