How Hague Dental's team of practice design specialists support you to achieve outstanding results.
Pooling on an experience of dental engineering, design, and ergonomics, Jim Hague founded Hague Dental Supplies in 1996, and in 2015 we have just been awarded 'Customer Service Provider of the Year by the Dental Industry for the third year running.
The intention was to provide top-quality service to NHS and private dental practices and by looking after customers from service support to well thought out achievable designs, to full turn-key build projects, and back to comprehensive aftercare. The same company ethos stands today, but with an added gratitude to the customers that have supported Hague along the way.
The company now specialises in dental practice design, refurbishment, equipment installation and servicing for dental practices in the UK. We aim to offer the best in traditional and innovative dental practice design and are dedicated to delivering full satisfaction.
[metaslider id=8089]
At Hague we understand that in order to create an efficient and effective workplace in a dental practice, we need to look at four main areas:
Exploring Ergonomics – creating a seamless workflow will ensure the best results in your practice
Considering Legislation – take advantage of our team of experts and their experience in dealing with these stressful issues such as CQC and HTM-01-05
The 'Wow' Factor – we can take your design a step further by offering bespoke reception desks, state-of-the-art- equipment, innovative cabinetry, practice signage, lighting, medical-grade flooring, furniture, upholstery samples, paint colours and even 'bespoke' wallpaper.
Hidden Value –  helping you select the right 'reliable' products.
Why choose Hague Dental to support you in creating the ultimate dental practice design?
We have our own in house design team,  who create CAD layouts, 3D visuals and mood boards to make to hopefully inspire you.
Experience our Dental Practice Design Clinic and Dental equipment showrooms near Gatwick. See 12 dental packages Inc. A-dec and Belmont, dental cabinetry solutions, reception desks, decontamination rooms and more.
Our Project Management Team are highly experienced in ensuring your project comes in on time and in budget, whether working with your builders or ours we can support you.
Our partner company offers bespoke medical-grade dental cabinetry, to ensure to create the ideal layout for you and your dental team.
The Dental Engineering Team at Hague Dental offers a 'same day' emergency equipment repair service to dental practices in London and the Southern Counties.
Our engineer and install team are highly experienced and are certified to support world-leading brands including A-dec, Belmont, Durr, Cattani, W&H. Acteon Satelec, Tridac, NSK, Bien Air.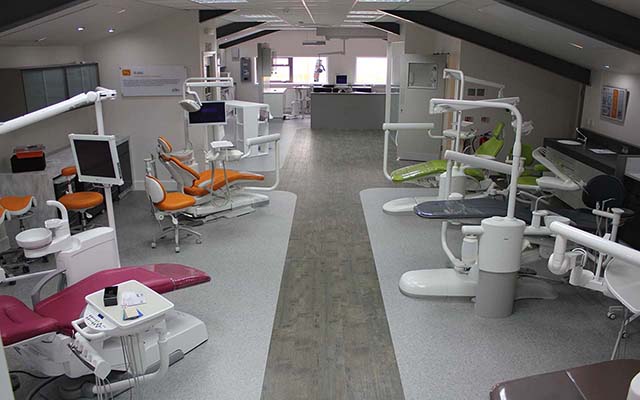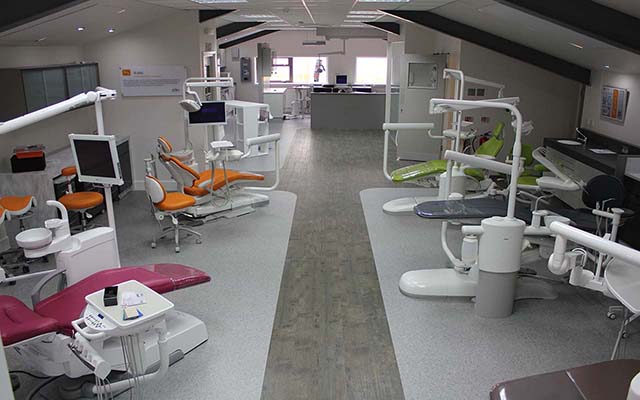 Hague's Personal Commitment:
With every project, we invest much time, care, and commitment – knowing from experience when to visit sites in order to inspect progress and to be able to offer whatever extra specification or plans that may be required.
Our skilled management makes a real difference to the smooth running of a project and helps towards a more relaxed environment while it is in progress. From start to finish your practice will have our complete support.
Below is a little of what our customers have to say:
"Hague is all about service and they take pride in their work and are always willing to listen. I would personally recommend Jim and his team to anyone looking to upgrade, renovate, or looking a developing their own squat practice."
Neel Jaiswal, Neel Dentistry, Hertfordshire
"I would have no hesitation in recommending Hague for their knowledge, professionalism, delivery, and support having worked with them on such a large project, delivered to our demanding requirements."
Adam Thorne, 52 Harley Street, London W1
"Using Hague Dental to design and build our surgery was a great decision. They were innovative, efficient, and competitive in the design stages. During the build, they were incredibly quick, dust free and the final result was outstanding. " Ashley Byrne, Oxfordshire
"We were impressed to see the transformation following the refurbishment of our reception and practice, which was carried out to a stunning finish and most crucially without delay, thus ensuring minimal disruption to our patients. Hague has far surpassed our expectations, and we would recommend them highly to anyone looking for a reliable and experienced dental supplier." Rishi Patel,  Surrey