Description
W&H Proxeo Cordless Polisher
Lightweight and Convenient
This lightweight cordless polisher from W&H is a perfect companion for any surgery. The 'Proxeo Twist' Cordless polisher offers a convenient and quality solution for your prophylactic treatments.
Ergonomic
Being cordless gives you the freedom to easily move around the patient, with no pulling from the cable. Ensuring you maintain your posture. 
Half-pint
Being half the weight of any standard contra-angle handpiece with a motor, for greater comfort whilst polishing.  
Well balanced
The unit has been designed to ensure it sits comfortably in your hand. 
Pair with the Cordless Foot control
Move around the base of the chair easily with the Proxeo Twist's ergonomic foot control. 
Disposable Heads
Another convenience of this unit is the choice of disposable heads available. Open these in front of patients to show you care. The heads come in various levels of hardness. 
Autoclavable Head
The metal sleeve can be sterilised.
W&H are industry leaders from Austria and are very well respected amongst the dental community. W&H can assure their customers quality, craftsmanship, and reliability in every product.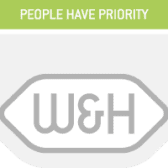 Hague Dental Team understand the financial demands on any practice. The extensive funds required for any surgery refurbishment, or investment required on the development of a new squat practice. We work alongside leading finance brokers that support the dental industry, to ensure we can quickly and easily help you with finance options. Speak to us about this in more detail.