Description
Stave Reception Desk
Bold Piece with Feature Panels
The Stave Reception Desk is a standout reception piece suitable in any waiting room. 
Spacious
The Stave Reception Desk offers plenty of open space behind the desk, with different models available to tailor to the amount of operatives required behind the desk. Despite this space, the front of the desk maintains a contemporary, clean visual.
Feature Panels
The Stave Reception Desk is a unique, bespoke option as the front is fitted with feature panels, available in an array of different finishes as seen above, helping you compliment your waiting area however you choose.
Different Models
The Stave Reception Desk has 14 different models available for your choice, allowing you to find the perfect fit and ideal option for the requirements of your practice. These models can be found in the flipbook below, alongside prices.
Adjustable Height Desktop
Our desk ranges have the optional extra of a push button, which is silent and motor driven and allows you to adjust the height of your work surface to your demands.
Additional Pedestal
A three drawer, slimline mobile pedestal is available as an extra with the Stave Reception Desk.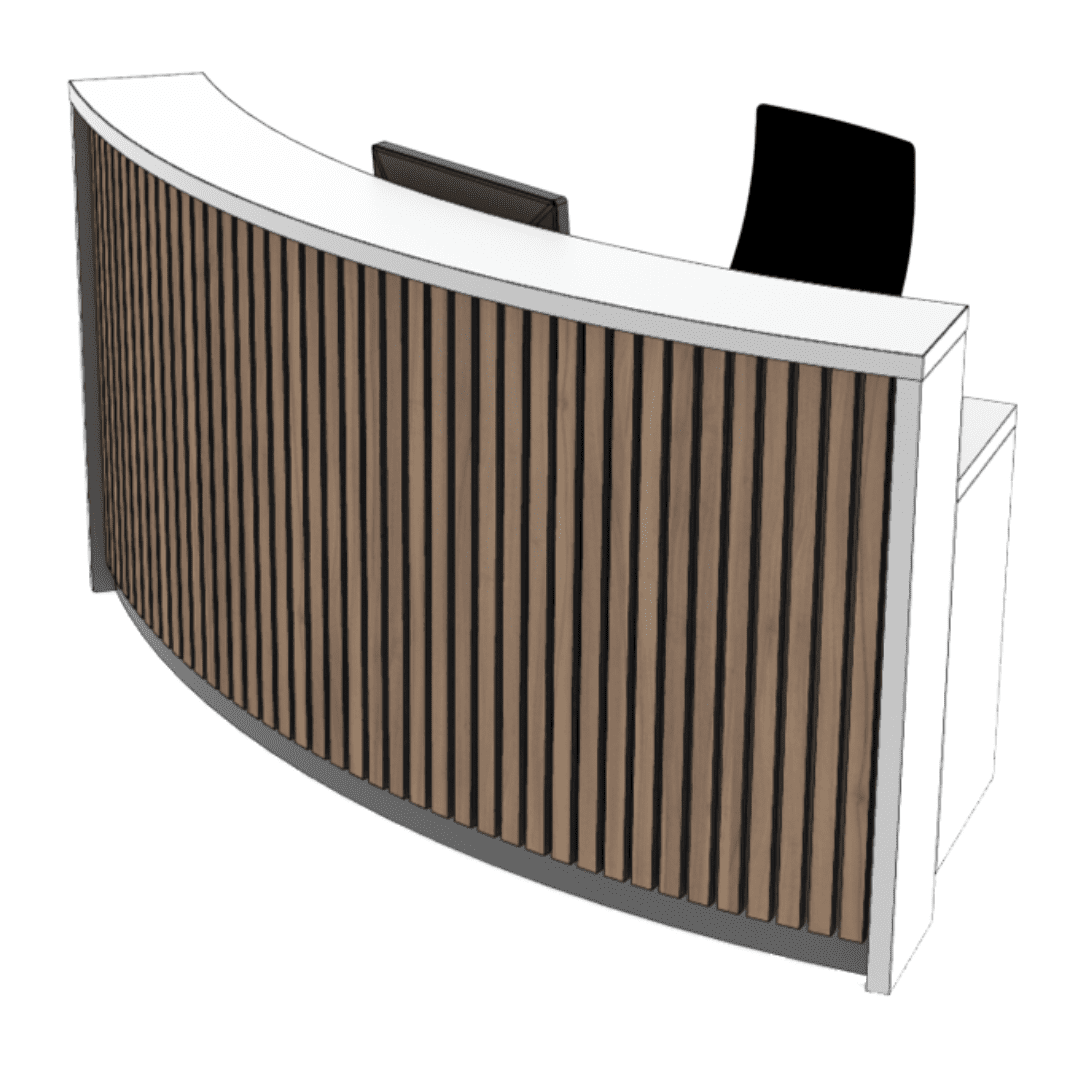 Reception Desk Price List:
Practice Design Centre
Visit our extensive showroom, and speak to our refurbishment experts, about creating your ideal working space. Compare equipment (New and Used) and furniture from our world leading brands. Talk interior design and let us help inspire you. Appointments include weekends and evenings.
Equipment Consultation
Talk to the team about a demonstration at your practice for this product. Working alongside the UK dental industry's best manufacturers we will provide honest independent adivce. Equipment trials available on some items.
Hague Dental Team understand the financial demands on any practice. The extensive funds required for any surgery refurbishment, or investment required on the development of a new squat practice. We work alongside leading finance brokers that support the dental industry, to ensure we can quickly and easily help you with finance options. Speak to us about this in more detail.