Description
Bespoke Dental Reception Desks
Design and Create with our team
Our bespoke dental reception desks provide you with the opportunity to find and design the perfect solution for the heart of your practice.
With our interior design service and experience, we are able to recognise the latest trends and fashion in design and manufacturing, thereby allowing us to consistently deliver the best possible options and most innovative solutions to you, to help you to stand out and improve the aesthetics of your waiting room.
Working with excellent manufacturers, we can help design the bespoke dental reception desks you are looking for all the way down to minor details. Whether its a narrow space or a unique shape required, our bespoke dental reception desks will ensure your satisfaction.
Other than providing the desk, we can also provide supporting services such as planning, design and installation, eradicating the stress and worry of finding numerous parties to get involved.
If your practice is looking for bespoke dental reception desks, be sure to get in touch with the Hague Dental team today.
Dental Practice Relocation
"A great experience with the Hague Dental team! We are delighted with the results and would recommend them to all."
Bhasker Mehta, The Lister House Dental Centre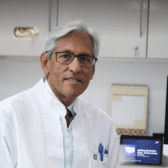 Dental Reception Design & Refurbishment
"Hague have far surpassed our expectations, and we would recommend them highly to anyone looking for a reliable and experienced dental supplier. Our patients and our staff are now enjoying the new environment. Hague has provided and we feel this has raised our practice profile and feel-good factor dramatically."
Sunny Dhanoa & Rishi Patel, Old Courthouse Dental Practice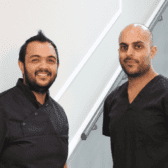 Practice Design Centre
Visit our extensive showroom, and speak to our refurbishment experts, about creating your ideal working space. Compare equipment (New and Used) and furniture from our world leading brands. Talk interior design and let us help inspire you. Appointments include weekends and evenings.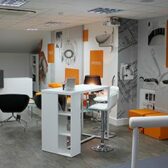 Equipment Consultation
Talk to the team about a demonstration at your practice for this product. Working alongside the UK dental industry's best manufacturers we will provide honest independent adivce. Equipment trials available on some items.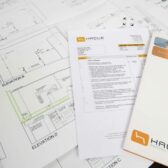 Hague Dental Team understand the financial demands on any practice. The extensive funds required for any surgery refurbishment, or investment required on the development of a new squat practice. We work alongside leading finance brokers that support the dental industry, to ensure we can quickly and easily help you with finance options. Speak to us about this in more detail.