Description
mdd Alpa Reception Desk
Classic and Elegant
Classic and elegant, the Alpa reception desk is definitely eye-catching.
Classic Luxurious
Being simultaneously classical and luxurious, it gains patient's attention and makes for an atmosphere of comfort.
Modular desk
This modular desk provides possibilities of creating various layouts for straight and corner sets.
Wheelchair Users
By employing the low module with overhang worktop, the desk eases communication with mobility-challenged customers.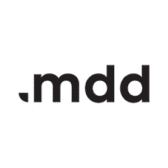 LED Illumination
LED illumination at the full length of the reception desk.
Improved disability access
The low module with overhang element is adjusted to the needs of wheelchair users.
Glass front
High gloss front and timeless colours delight with their severity, which is additionally emphasized by an illuminated metal kick plate.