Orthodontic Surgery Design the Queensgate Orthodontics Team in London
Hague Dental specialise in Dental Practice build and refurbishment including offering specailists service for Orthodontic Surgery Design.
 We are a dental equipment supplier based near Gatwick and supporting London and the South East. Our team strive to offer solutions for all your equipment needs from emergency engineering, equipment installation to high end practice refurbishment and build.
Our customers are at the heart of what we do  and the services we offer.
Below is a case study of an Orthodontic Practice in Central London.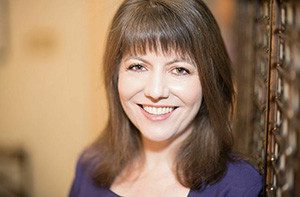 Testimonial – Claire Nightingale, Principal at Queensgate Orthodontic Dental Practice
"The Hague Dental team, combined with builder, Alan Marlow, created three beautiful surgeries in my orthodontic practice, whilst I left them to it and had a holiday.
Sam Gee was charming and helpful during the planning phase, and gave sensible advice about the important purchases, never going for the hard sell.
James Fletcher was an attentive and responsive project manager, communicating via email when I was away.
The work was scheduled around my surgery downtime and the completed without significant business interruption. The after sales care has been excellent too, so I can recommend Hague Dental and their team whole heartedly.
Hague Dental have consistently supported me and my orthodontic practice over 4 years, with assistance on design, creating three dental surgeries without hitch, whilst I went on holiday, and follow up customer support. They offer an experienced eye and deliver with good humour. A great business to team up
Services and Gallery of Images from this Installation
1) Backgroud and Aims
Queens gate Orthodontics has been an established specialist practice in London for many years, set in the basement of one of London most prestigious streets, the need to modernise and keep tasteful were paramount for Claire.
2) Project Management, Dental Build and Flooring
The 3 rooms were completely cleared out and the building works started by replacing the current ceiling with new LED lights offering quality clinical illumination through out the room. Our build team ensures mnimal disruption and James, our Proejct Manager ensures Claires downtimes for the practice were kept to a minimum also.
3)  Equipment Selection and Surgery Design and CAD Planning 
Due to the shape of the rooms the top of the range Belmont Cleo II was chosen that would allow brief check-ups to be done with out the need to recline patients and the potential to then fully recline for the fitting of braces. The room have all be overhauled from an Audio Visual point of view and future proofed for adding additional equipment at a later date.
The option for carrying our other specialist work was factored into surgery 3 where the "E" version of the Cleo II was installed; this has full fibre optic handpieces and an electric motor allowing for non ortho work to be completed.
The practice will continue to offer the very best dental care now using some of the world's leading brands and being able to offer additional dental treatment as needed.
4) Dental Cabinetry
The cabinetry has been updated in terms of solid Corian worktops and modern cabinetry yet keeping the design and function that had been perfect in the former years.
6) Dental Engineering, Annual Servicing and Emergency Repairs
Hague continue to support the Claire and the practice with all her equipment servicing and repair requirements.