Description
Traditional L-Shape Dental Cabinetry
Cost-effective solution without compromising on quality
Our L-Shaped Dental Cabinetry is still the most popular choice for practices, when undertaking a surgery refurbishment.
At Hague Dental this L-Shape configuration is known as the  'Corporate' range. This choice provides a cost effective solution for your surgery, without compromising on quality. All cabinets are still bespoke, ensuring that they can delivery no matter what size of room you have.
The Set Up
The set up can be developed in any configuration to suit the end user, though the number of units consists of:
 - 1 x sets of furniture (that are each comprise of three cuboards or sets of drawers)
 - 1 x lower level desk and a useful cupboard underneath for storage of a computer terminal or suction pump.
- 1 x 2 door wall cupboard with glove and paper towel storage.
Made to Last
All cabinetry is of medical grade, which is built and manufactured to withstand the demands on a busy practice including withstanding the high humidity levels in clinical areas and sterilisation areas.
Aesthetics

Surgeries now so more than ever before are not just about providing a clean and clinical area but also offer an opportunity for futher communication with your patient. The colour and choices you make with the doors, worktops and layout reflect a mood and your sytle.
When working with you to create your ideal working enviroment with ensure that whether you opt for a traditional or a more modern look the finish meets the needs of individual Dentist, their team and their practice philosophy.
Healthy Working Enviroment
The team at Hague Dental understand the importance of quality surgery design and consider the ergonomics, to ensure you are working effectively and efficiently, whilst maintaining you and your team health.
Hague Dental work in partnership with UK joiners. Our in-house team of designers will work with you  to design your ideal set up and then work together with our project managers and the joiners team to ensure your new set up is install on time and in budget.
With 25 years of designing cabinetry for Dental surgeries means they have the skills, knowledge and understanding to create a truly effective working environment.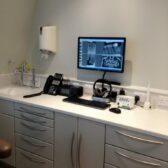 Dental cabinetry built to exacting standards from raw materials to the finished product.
To help you undestand further the quality of our furniture, these are their key features below:
Doors
Cabinetry doors are solid in  construction – no chipboard or hardboard is used anywhere in our units.
• High quality hinges and runners – all robust and appropriate for commercial environments.
• Protected against water ingress.
• Fully bespoke and customisable – we can make cabinets of any size or configuration.
• offering  a variety of front material – vinyl wrap, laminated or acrylic
Worktops that are Compliant and Curable
Our worktop expertise is primarily based around 'solid surface' materials, most commonly Durasein and Corian.
• Durasein and Corian are the perfect materials for high-use commercial environments.
• Solid surface materials are now available, in certain colours, at comparable prices to chipboard/laminated worktops.
Dental Engineering
"Hague Dental have looked after my practice equipment for over 10 years and have been an important part in setting the up my latest project, a 5 surgery referral specialist private practice."
Richard Tucker, Worthy Clinic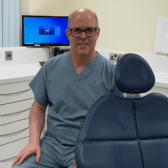 Dental Decontamination Room Design
"I am delighted to recommend Hague Dental Supplies. The whole Health Centre has undergone a total renovation within the 110-year-old Grade II listed building and the Dental Surgery renovation was an integral part of this. Fortunately, our location was only five miles from the Hague showroom and I was able to view the extensive range on several occasions. All Hague staff worked to a high standard of professionalism in the design, construction, and installation of all the equipment which was carried out within the agreed timescale."
Victor Wiffen, Christs Hospital School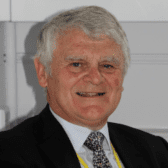 Practice Design Centre
Visit our extensive showroom, and speak to our refurbishment experts, about creating your ideal working space. Compare equipment (New and Used) and furniture from our world leading brands. Talk interior design and let us help inspire you. Appointments include weekends and evenings.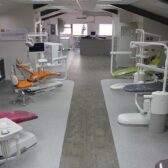 Equipment Consultation
Talk to the team about a demonstration at your practice for this product. Working alongside the UK dental industry's best manufacturers we will provide honest independent adivce. Equipment trials available on some items.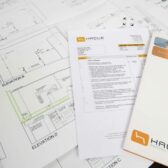 Hague Dental Team understand the financial demands on any practice. The extensive funds required for any surgery refurbishment, or investment required on the development of a new squat practice. We work alongside leading finance brokers that support the dental industry, to ensure we can quickly and easily help you with finance options. Speak to us about this in more detail.