Description
A-dec 300 Dental Chair
A Compact & Flexible Solution
The A-dec 300 Dental Chair package has proved popular since this world leading manufacturer introduced the model 5 years ago.
As an affordable mid-range treatment centre, that does not compromise. With A-dec's high quality build that won't let you down, plus some of these other strong elements to the design:
Patient Comfort & Reduced Anxiety
The 'stingray shaped' backrest ensures the patients shoulders are fully supported, the double articulating headrest can be manipulated to suit the patient. These features as well as the pressure mapped upholstery ensure your patient is put at ease and for even the longest procedures.
Positioning & Access to the Oral Cavity
The cutaway base, stingray shaped backrest, movable armrests ensures you can position yourself close to your patients, without compromising your position. Also the double articulting headrest and 60 degree swivel ensures you have a good line of vision to the oral cavity.
Choice of 4 Delivery Options
A-dec offer a options for delivery to suit the way you and your team work, within the space you have. Opt for the Traditional Hanging, or Continental delivery on the chair. Alternatively talk to our surgery design team about a rear, or side cabinet mounted system.
A-dec are world leaders in the manufacturer of dental equipment and treatment care centre. A-dec's attention to detail is second to none. With 95% of all parts being made in the own factory in Oregon, they can assure their customers quality, craftsmanship and reliability in every product. A-dec products have a reputation for outlasting any of its competitors products.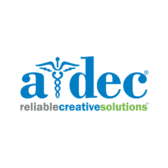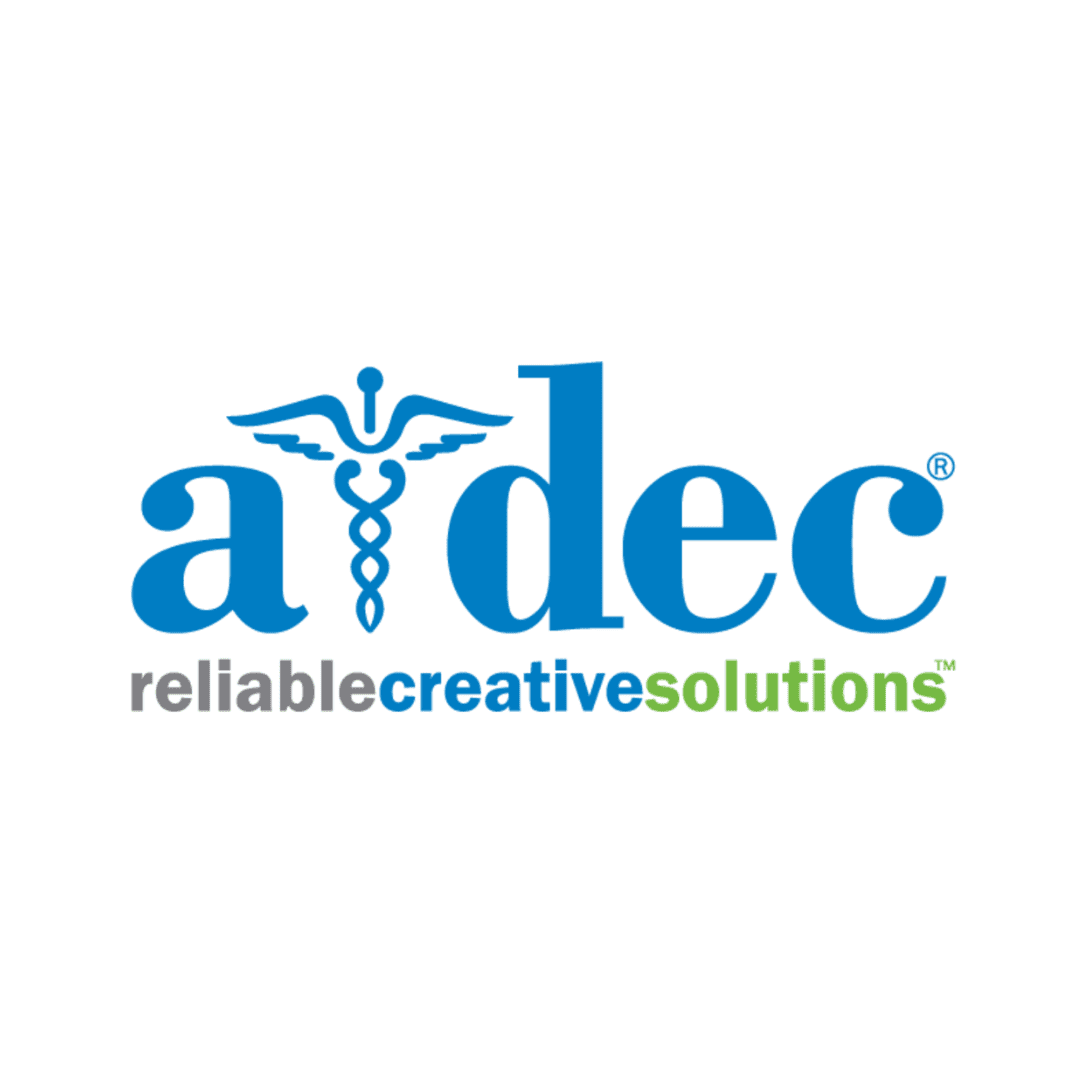 The A-dec 300 treatment unit also has these outstanding features:
Cradles the Patient
Virtual pivot, synchronizing the movement of the chair with the anatomy and motion of the patient for a smooth ride.
Ultra-thin Backrest
Ensures better access to the oral cavity by being able to get tight in under the chair, improving posture and thus reducing neck and shoulder fatigue.
Faster Patient Positioning
The hydraulic base and smoothness of the electro-mechanical tilt, allowing for quicker patient positioning.
Access
The 60-degree swivel brake allows 30-degree rotation on each side of centre for superior access to the oral cavity.
Double-articulating headrest
For easy adjusting for optimal patient positioning.
Two-position armrests
Enable comfortable arm/elbow support with a robust weight-bearing design for easy patient entry and exit.
A toeboard tilt design
Provides the patient with comfortable support of the lower leg.
Rich upholstery
Includes sleek seamless and luxurious sewn styles – both available in a wide range of designer colours.
Monitor Upgrade
The dual pivot arm includes pre-routed HDMI and power cables. Support-side monitor mount swivels 430° and pivots up to 85° to accommodate viewing from the seated and supine positions.
Extensive Warranty
The chair comes with a 5-year warranty.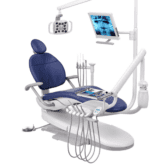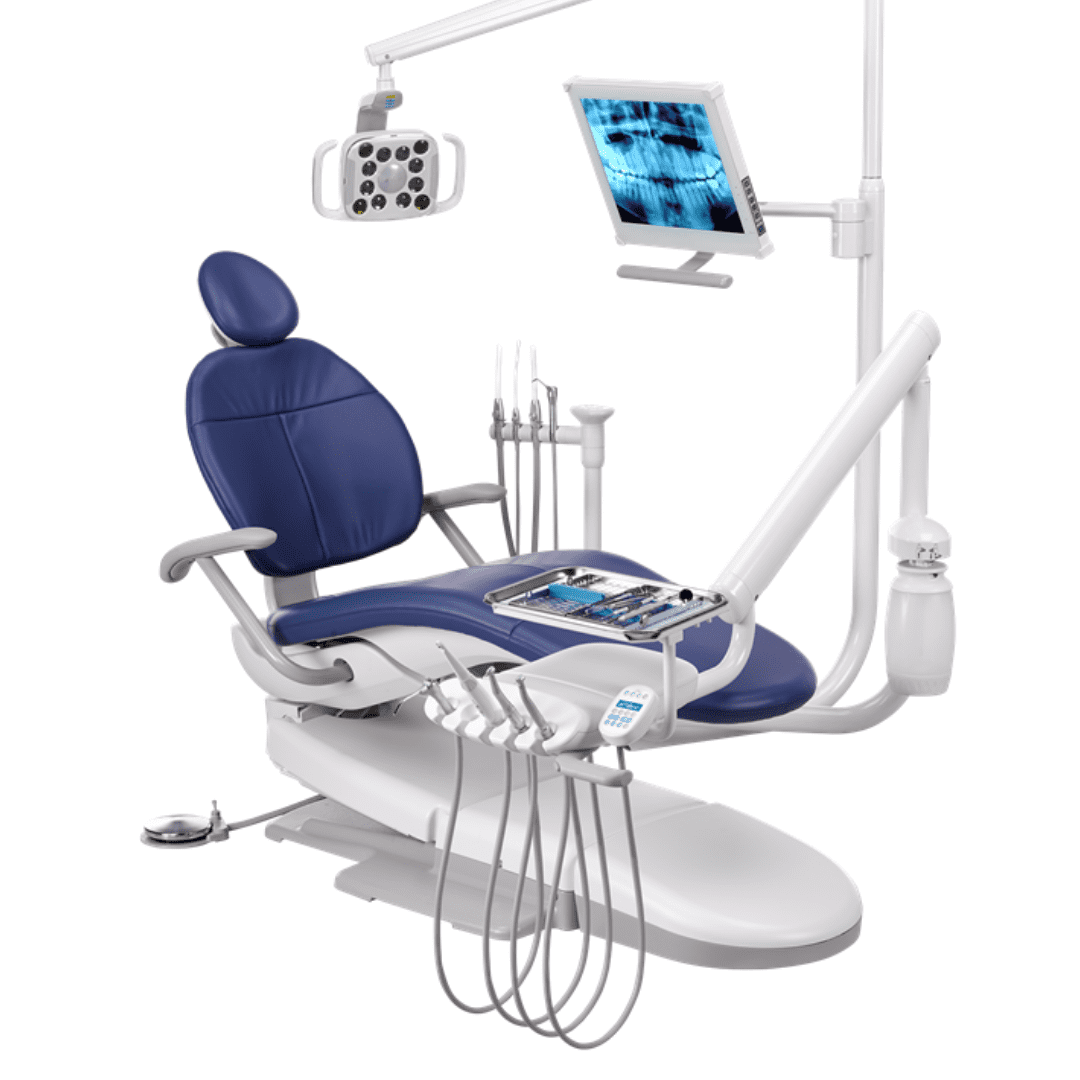 A-dec 311 Dental Chair
Range of Lift Height

13.75" to 31.5" (349cm to 800cm) Low Point 14.75" (375mm) with dual mounting.

Total Length at Maximum Extension

72" (1829mm)

Thin Flexible Backrest

1" (25mm)

Chair Swivel

60" (30 degree each side of the centre)

Left/Right Convertible

Yes

Dual Articulating Gliding Headrest

Yes

Integrated 300 Watt power supply

Yes

Fingertip or foot control

Both

Drive System

Hybrid Drive (electromechanical tilt, hydraulic base)

Upholstery Options

Sewn or Seamless

Monitor Mount Options

Light, Monitor Arm

Delivery Systems for the A-dec 300 Dental Chair
Control Block

Standard 3-position block

Left/ Right Conversion

Yes

Handpiece Holder Positions

4

Brake Handle

1 Standard, 2nd optional

Delux Touchpad Available

Yes

Quad-Voltage Intraoral light source

Optional

Foot Control

Wet/dry, wet/dry with chip blower or lever

Balanced Flexarm with Air Brake

Yes, except A-dec 336

Models

Balanced flexarm with air brake

A-dec 333 - Continental Radius Mount

A-dec 335 - Continental Support Mount

A-dec 332 - Traditional Radius Mount

A-dec 334 - Traditional Support Mount

Manual Height Adjustment

A-dec 336 - Traditional Radius Mount

Integrated Saliva Ejector

Optional in select markets on A-dec 336
Squat Practice Development
"I absolutely recommend Hague. The hard way is not to do everything perfectly, its how you manage mistakes. When issues occur, it is obviously unpleasant for everyone, but the way Hague dealt with the issues was just amazing – I have no bad memories. "
Natallia Charnetskaya, Lifetime Dental Studio
Dental Practice Relocation
"Our project was all achieved within budget and on time and I am delighted with the result."
Richard Tucker, PerioSouth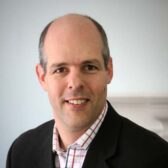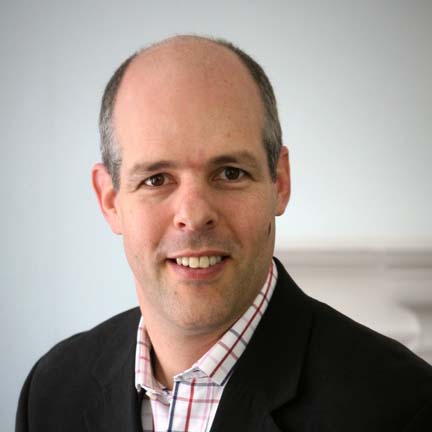 Practice Design Centre
Visit our extensive showroom, and speak to our refurbishment experts, about creating your ideal working space. Compare equipment (New and Used) and furniture from our world leading brands. Talk interior design and let us help inspire you.
Appointments include weekends and evenings.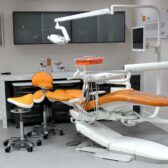 Equipment Consultation
Talk to the team about a demonstration at your practice for this product. Working alongside the UK dental industry's best manufacturers we will provide honest independent adivce.
Equipment trials available on some items.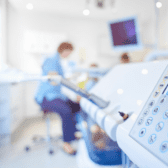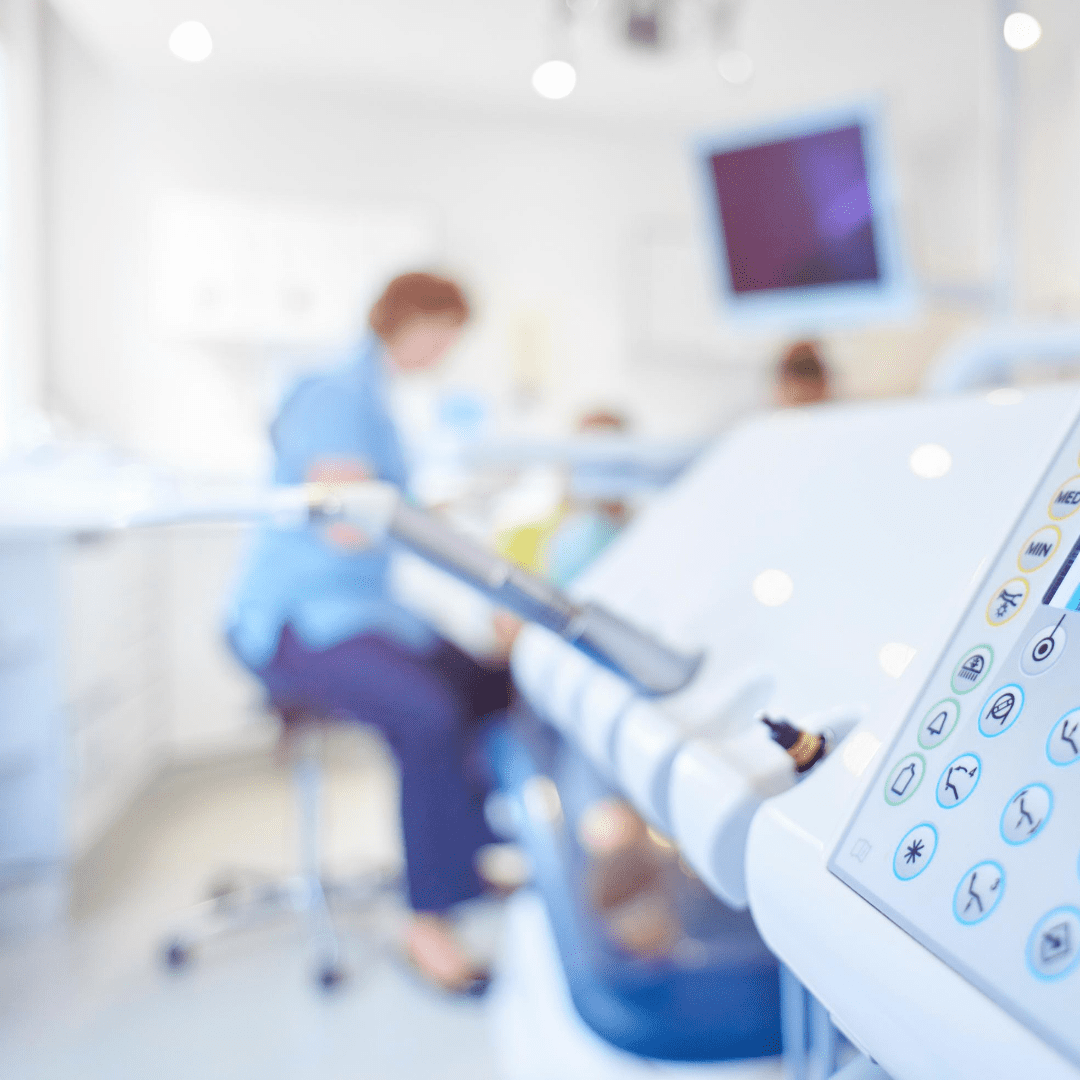 Hague Dental Team understand the financial demands on any practice. The extensive funds required for any surgery refurbishment, or investment required on the development of a new squat practice. We work alongside leading finance brokers that support the dental industry, to ensure we can quickly and easily help you with finance options. Speak to us about this in more detail.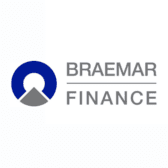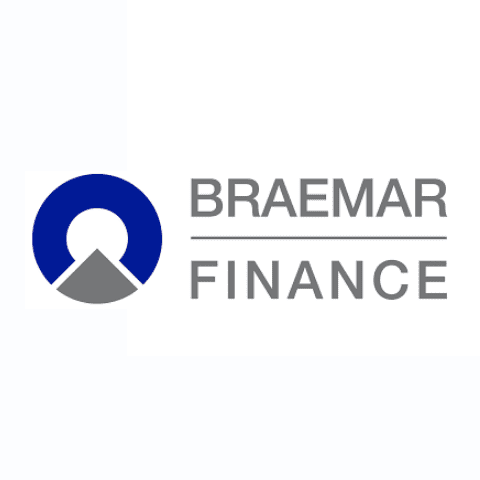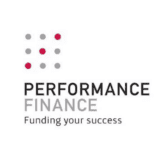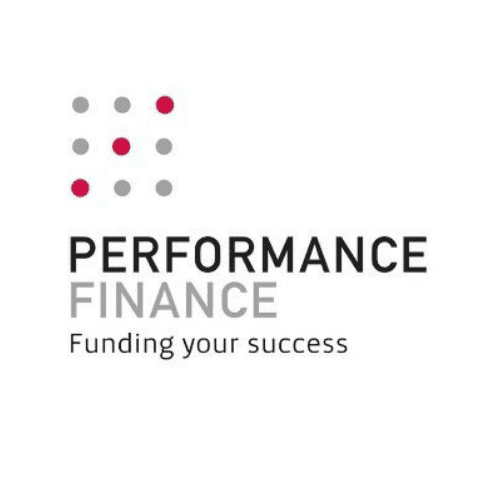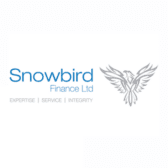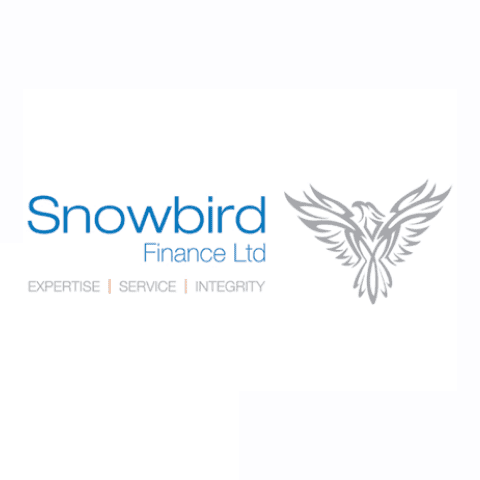 Get Money for your Old Equipment
Hague Dental Supplies is in a unique position to offer a part-exchange on your equipment. Speak to our equipment experts to receive a valuation; this will be based on the brand, age, and quality of your current equipment.
Hague Dental Supplies also supplies and installs quality used dental equipment. Having supported practices throughout the UK since 1996 we offer new and preowned units to help suit your budget. Our highly experienced and manufacturer certified engineering team ensure every item on our stock list is checked over. See Hague Dental Used Equipment for more information.