Description
W&H Multidem
Top of the Range Demineralisation System
The water demineralization system W&H Multidem supplies top quality demineralized water for generating steam in autoclaves.
As a result, it ensures consistent and optimized performance, thereby extending the service life of your steriliser or purification unit.
Convenience
Multidem is also equipped with a spray gun. This is ideal for rinsing instruments prior to sterilization. 
The spray gun can also be used to fill the sterilizers manually with demineralised water
Easy Maintenance
Spent filter cartridges can be replaced quickly and easily without tools.
W&H are industry leaders from Austria, and are very well respected amongst the dental community. W&H can assure their customers quality, craftsmanship and reliability in every product.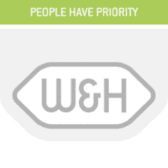 Premium Quality
The water demineraliser system delivers consistently high water quality thus preventing limescale deposits in the sterilizers.
Ease of Use
To replace a consumed filter cartridge,open the locking handle.
Turn the locking handle as far as it will go, then press the rinse button to release the pressure and take the filter head off the consumed filter cartridge.
Once you have pulled off the protective cap, place the filter head vertically onto the new cartridge. Multidem is then ready to go again.
No External Power Supply Needed
Specifications of the W&H Multidem
Operating Pressure

2 bar – 8.6 bar (max.)

Water temperature (inlet):

4 – 30 °C / 40 – 86 °F

Nominal flow rate:

60 l/h

Water quality (out):

demineralized (EN 13060)

Water quality (in):

drinking water

Weight:

2.7 kg

Width/depth/height:

124 / 123 / 476 mm

Operating position:

Vertical

Tube lengths:

2 x 3 m

Safety valve:

Yes

Backflow preventer:

EB
Got a question?
Click the "Can we help?" button in the bottom right of your browser and one of our award-winning team will contact you.