Description
Score Dental Medical 6321 Ergo Shape Stool
The Score Dental Medical 6321 Ergo Shape Stool comes with a recess edge on both sides, designed to prevent poor blood circulation around the thighs. The stool also comes with a half-moon backrest, designed to hold the user in the chair and provide efficient lumbar support.
Score's Dental range is designed specifically for dental surgeries and laboratories.
Choose Your Size of Seat
The Score Dental Medical 6321 Ergo Shape Stool is available with a 40cm or a slightly smaller 35cm seat, and is suitable for use in any dental practice room. The smaller seat is ideal for smaller, tighter surgeries and dental practices.
The standard 'Tilt' 
The anatomically shaped seat of the Medical 6321 helps you adapt a natural and relaxed position and as standard comes with tilt. The tilt allows you to adjust the seat at the preferred angle, making working conditions more comfortable.
Score is a family business from Holland and has more than 35 years of experience (founded in 1977), and is a world leading manufacturer of posture seating for the medical industry and others workplaces.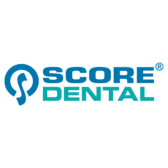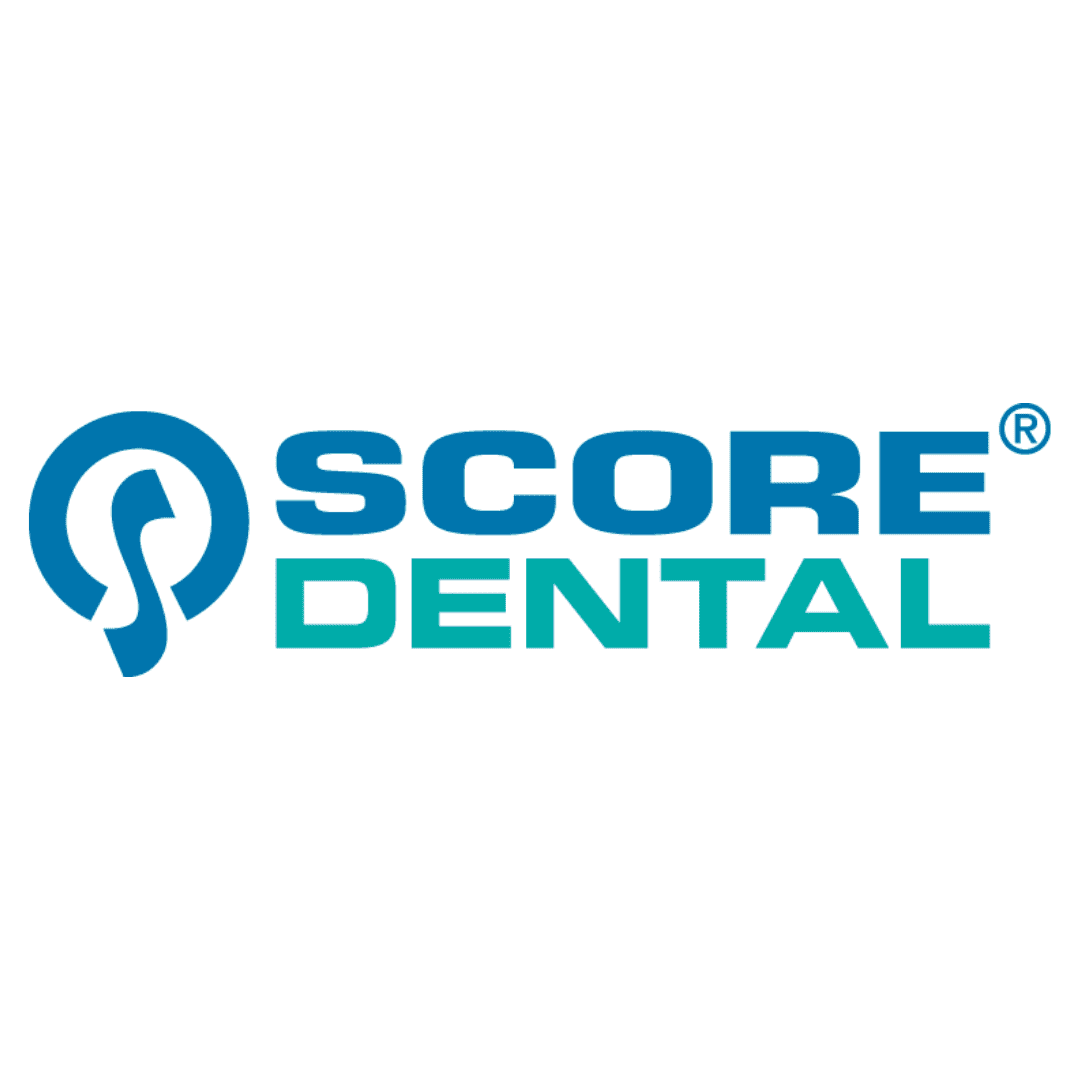 Develop the posture stool that is right for you.
The Score Dental Medical 6321 Ergo Shape Stool has a range of options and upgrades on it to ensure the 'fit' is right for you:
Wide Selection of Upholstery
Available in Seamless or Sewn, Stamskin or Ultra-soft Leather (Upgrade) where the stool can be created to match the colour of your dental chair package (A-dec and Belmont), or select a standard colour to compliment your branding, and colour scheme.
There is also an upgrade option of bi-colour (two colour) options. See the images above and brochure.
Three Heights Options
Available with a Low, Standard and High Cylinder.
Foot Operated Control
Score supplies their range of posture seats with a optional foot ring. To enable you to keep you hands free during treatment.
Additional Armrest
Speak to the team about an option for the Score Dental Medical 6321 Ergo Shape Stool with the additional armrest for your assistant. This unique option ensures your team will be working in a positive ergonomic position. 
Footring
See price options to build in a footring.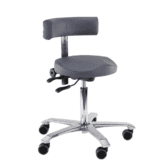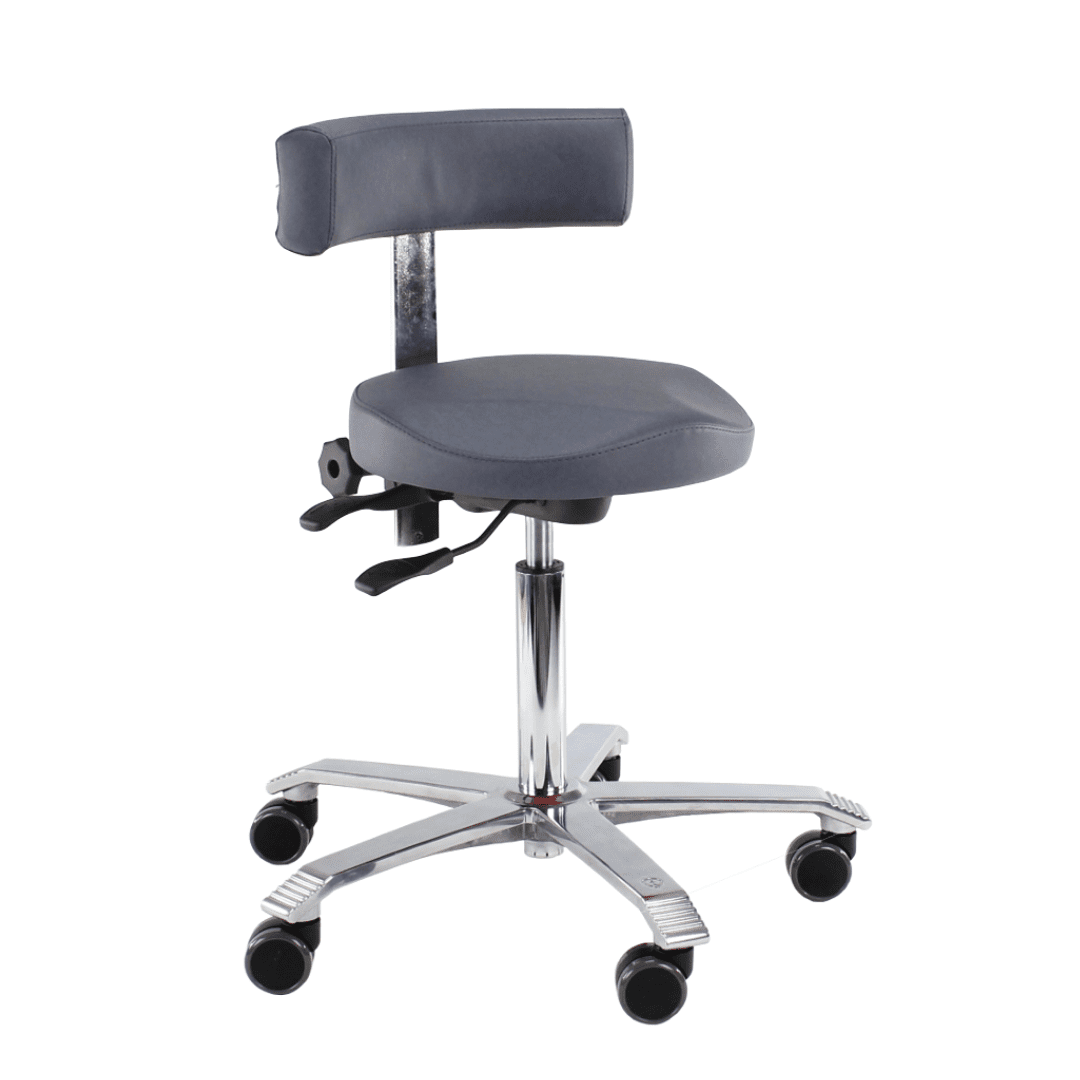 The Standard Model of the Score Medical 6321 Ergo Shape Stool includes:
Seat Size

W 40 cm x D 30 cm

Work Surface Height

80-100cm

Alumium Base

54cm

Seat Angle

Tilt Mechanism  (Balance Mechanism available as an upgrade)

Soft Swivel Castors

65mm

Selection of Stamskin Upholstery

Stamskin Upholstery, chosen for its antibacterial properties, in a range of 9 colours. Its watertight, urine proof and flame resistant. Ultra-soft and bi-colour options available as an upgrade.

Height Adjustment

56-75cm

Standard Stamskin Specification on Score Stools:
Composition

Stamskin TOP F 4340, backing Polyamide-jersey, coating antimicrobial and anti-fungal treatment.

Advantages

Urine-, blood-, sweat-, fungal and waterproof, manufactured to environmentally friendly standards ISO 14001.

Cleaning

With brush, water and soap, rinse of with water, do not clean with stain-removers containing solvents or oily products.
See more about Score fantastic range of posture seating for the dental market. Compare their range of saddles and their Ergo Medical Ranges.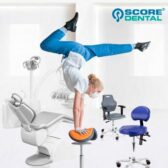 See Score Standard Range of Upholstery for their seating range.
PLEASE NOTE: Ultra-soft to match your current A-dec or Belmont Dental Chair Package available as an upgrade.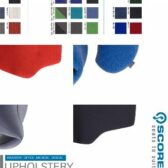 Upon receiving your new Score stool you may find it needs to be put together. Please see attached instructions to follow. Anuy advice please don't hestitate to get in contact with the team.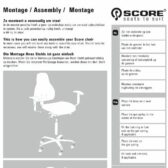 Dental Practice Relocation
"I am delighted with Hague Dental Supplies and couldn't recommend them highly enough. Jim Hague and his expert team were involved in our 3 dental surgery refurbishment in Kingston upon Thames. From my first meeting with Jim, I knew we were in safe hands. He is highly experienced in his field and fully aware of all the stringent dental refurbishment requirements. Jim recommended several dental builders and we opted for Uv Jadeja and Divo Interiors Ltd for the dental building work who were highly experienced professionals. The communication between Jim's team and Uv's team was second to none and ensured that all the building work and dental fit out ran alongside each other seamlessly. Jim's team provided all our dental chairs, suction pumps, compressor, dental cabinetry, and x-ray equipment. The quotation was accurate and transparent and the team ensured that our orders were placed in time to avoid any major delays to our project. I am delighted with the end result and would highly recommend Hague Dental supplies."
Dina Slater, Kingston Orthodontics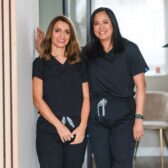 Practice Design Centre
Visit our extensive showroom, and speak to our refurbishment experts, about creating your ideal working space. Compare equipment (New and Used) and furniture from our world leading brands. Talk interior design and let us help inspire you. Appointments include weekends and evenings.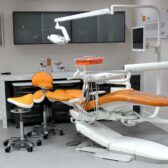 Trials Available
We encourage all of our customers (where possible) to try before you buy. Whether you are considering a saddle or more traditional stool, this is a long term investment for you and your health.