Description
Murrays Advance SADV-NB Dentist's Model without Backrest
The Murrays Advance SADV-NB Dentist's Model without Backrest is a round seat without a backrest and no tilt. Comes standard with an adjustable standard height cylinder. The SADV-NB is suitable for all clinical areas.
The base of the stool is strengthened by a T structure, making it easy to clean and keep well maintained.
The size and mobility of the Murrays Advance SADV-NB Dentist's Model Without Backrest makes it a suitable stool for smaller, narrower dental surgeries.
Wide Selection of Upholstery
The Murrays Advance SADV-NB Dentist's Model Without Backrest can be created to match the colour of your dental chair package (A-dec & Belmont)
Hand Controls
With these the height and angle of the chair can be adjusted to preference.
Footring
A foot ring to help user stability and keep the pelvis in its neutral position.
Weight Capacity
The Murrays dental stool ranges can hold up to 22 stone, and this can be increased if necessary.
Foot Operated Control
This option can be added to enable you to keep you hands free during treatment.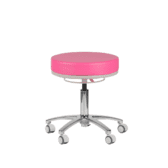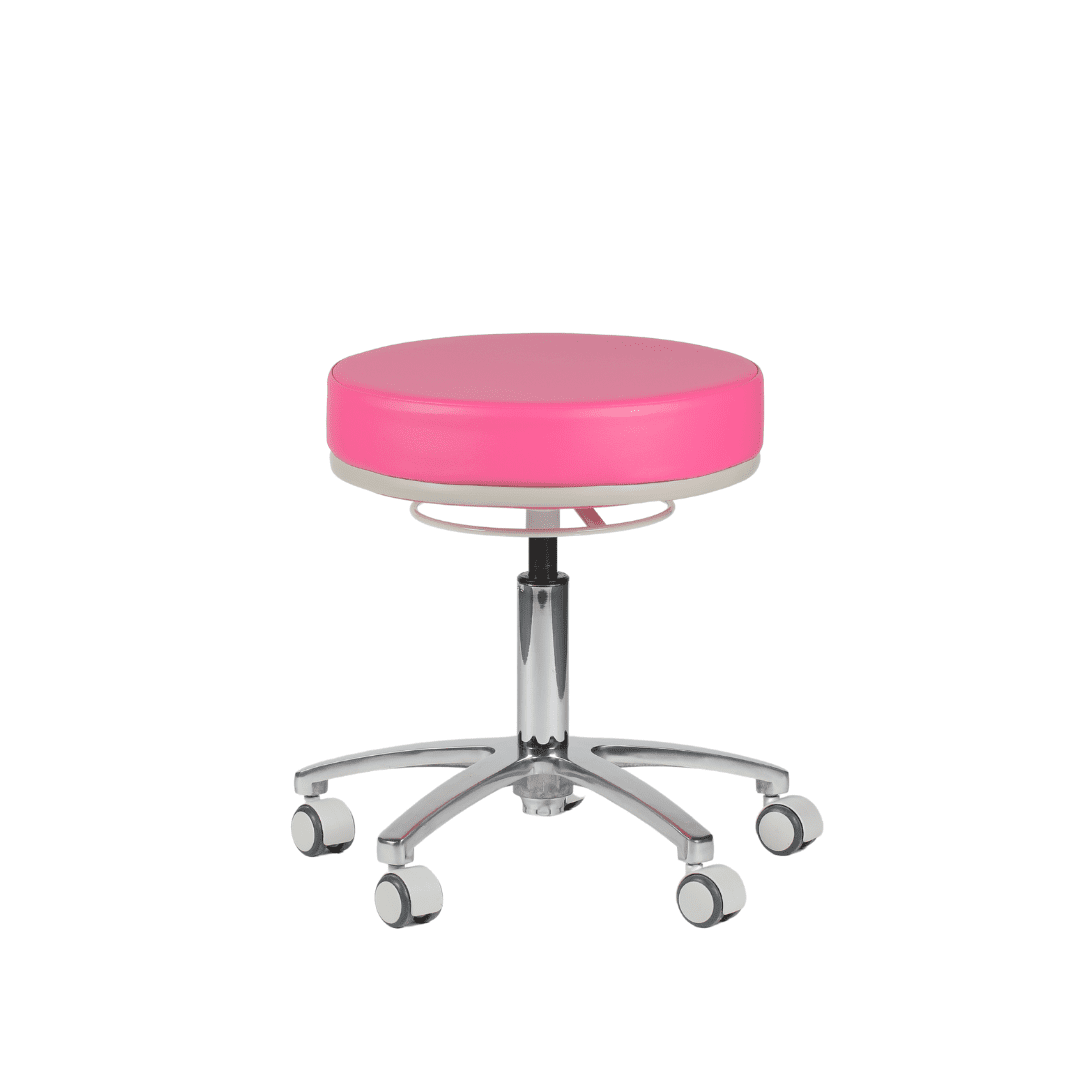 Practice Design Centre
Visit our extensive showroom, and speak to our refurbishment experts, about creating your ideal working space. Compare equipment (New and Used) and furniture from our world leading brands. Talk interior design and let us help inspire you. Appointments include weekends and evenings.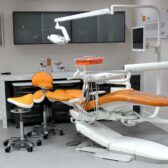 Trials Available
We encourage all of our customers (where possible) to try before you buy. Whether you are considering a saddle or more traditional stool, this is a long term investment for you and your health.