Description
Planmeca ProOne OPG
Simplicity at its finest
The Planmeca ProOne OPG is a 2D digital panoral imagng system.  It has been designed with simplicity in mind and incorporates diagnostic capabilities and superior image quality into a compact, easy-to-use package.
Image Quality
Clean, Crisp Images
Optimal Imaging Programs
An array of preset programs for easy to use diagnosis.
Standard Panoramic
Bitewing
Horizontal and Vertical segmenting for panoramic program
Lateral TMJ
PA TMJ
PA Sinus and Lateral nonrotational sinus
Lateral- PA TMJ
Cross-sections
Planmeca was established in 1971 and is a Finnish manufacturer of high-tech dental equipment, such as 3D and 2D digital imaging devices, dental units, CAD/CAM solutions, and software. Planmeca offer dental clinics a completely digital solution, based on the capability to network all digital dental equipment with one software platform.
The Planmeca ProOne OPG has these additional benefits:
Autofocus – for perfect panoramics every time
The Autofocus feature automatically positions the focal layer using a low dose scout image of your patients central incisors.
Easy to Use, Practical User-interface
Planmeca ProOne is equipped with a full-colour graphical user interface that helps guide you through procedures with clear texts and symbols. All settings are logically organised and easy to understand, which speeds up the imaging process and lets you focus on communicating with your patient and positioning them correctly.
Easy Patient Positioning
You can monitor your patient from the front and the side, with positioning further assisted by Planmeca's triple laser beam system that indicates the correct anatomical positioning points. This ensures for crisp accurate images everytime.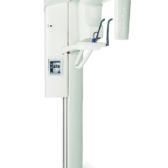 Specifications for the Planmeca ProOne OPG:
Generator

Constant potential, resonance mode high frequency 60–80 kHz

X-ray tube

D-058SBR

Focal spot size

0.5 x 0.5 mm (IEC 336)

SID

480 mm (19 in.)

Total filtration

min. 2.5 mm Al eq.

Anode voltage

60–70 kV

Anode current

2–7 mA DC

Exposure time

2–10 s

Line voltage

100–132 V~ 50/60 Hz, 180–240 V~ 50 Hz

Regulation

±10 % (automatic)

Line current

8–16 A

Power uptake

max: 850 W

Chin rest level

95–178 cm (37.4–70 in.)

Colour

White (RAL 9016)

Weight

67 kg (148 lbs)
Practice Design Centre
Visit our extensive showroom, and speak to our refurbishment experts, about creating your ideal working space. Compare equipment (New and Used) and furniture from our world leading brands. Talk interior design and let us help inspire you. Appointments include weekends and evenings.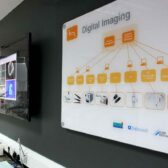 Equipment Consultation
Talk to the team about a demonstration at your practice for this product. Working alongside the UK dental industry's best manufacturers we will provide honest independent adivce. Equipment trials available on some items.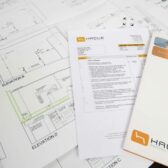 Hague Dental Team understand the financial demands on any practice. The extensive funds required for any surgery refurbishment, or investment required on the development of a new squat practice. We work alongside leading finance brokers that support the dental industry, to ensure we can quickly and easily help you with finance options. Speak to us about this in more detail.