Description
Vatech PaX-i Plus OPG
Superior Optimal Imagery for Pano & Ceph
The Vatech PaX-i Plus OPG for superior 2D panoramic & cephalometric imagery. If you are looking for a unit that offers high precision diagnostic information and one that assures efficiency then the Pax-i will meet those requirements.
Pano Sensor

Diagnostic images of the Vatech PaX-i ensures your patient's dentition is produced almost instantly and clear, sharp panoramic images display the anterior and roots. Both Bitewing and TMJ capture modes make your diagnosis easy. (see info on modes above)
Ceph Senor (

PaX-i Plus RC

)

The Pax-i with Ceph is an ideal choice for Orthodontic practices, offering an advanced image solution for diagnosis and planning.
With two image sizes available:
Lateral
Providing imagery for orthodontics and maxillofacial treatments
Full Lateral
The full lateral image is 30% wider than most units and displays the occipital area.
Vatech is a South Korean manufacturer that specialises in digital imagery products. They are known for their quality products that are recognised as some of the best in the industry.
Specifications for the Vatech PaX-i OPG:
Function

Panoramic + Cephalometric

Scan Time Pano

HD 13.5sec / Normal 10.1sec

Scan Time Ceph

Scan 12.9sec / One-Shot 0.9sec

Focal Spot

0.5mm

Generator

Voltage : 50-90kVp
Current : 4-10mA

Ceph FOV Size

SC   8.3" x 9.1" [LAT, PA, SMV, Waters View, Carpus] 10.6" x 9.1" [Full LAT]

Gray Scale

14bit

Sensor Type

CMOS

Patient Position

Standing / Wheel-chair Accessible

Weight(Without Base)

PaX-i(Pano Only):90kg/198.5lbs

PaX-i SC(Pano/Scan Ceph) Weight

120kg/264.6.5lbs

PaX-i OP(Pano/One-Shot Ceph) Weight

130kg/286.6lbs

Base

50kg/110.3lbs

Dimension[W x D x Hinches]

PaX-i(Pano Only):41.73 x 47.24 x 90.55

PaX-i SC(Pano/Scan Ceph) Dimension

75.6 x 47.24 x 90.55

PaX-i OP(Pano/One-Shot Ceph) Dimension

76 x 47.24 x 90.55
Practice Design Centre
Visit our extensive showroom, and speak to our refurbishment experts, about creating your ideal working space. Compare equipment (New and Used) and furniture from our world leading brands. Talk interior design and let us help inspire you. Appointments include weekends and evenings.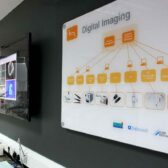 Equipment Consultation
Talk to the team about a demonstration at your practice for this product. Working alongside the UK dental industry's best manufacturers we will provide honest independent adivce. Equipment trials available on some items.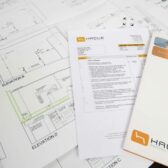 Hague Dental Team understand the financial demands on any practice. The extensive funds required for any surgery refurbishment, or investment required on the development of a new squat practice. We work alongside leading finance brokers that support the dental industry, to ensure we can quickly and easily help you with finance options. Speak to us about this in more detail.