Description
Planmeca ProMax Imaging Unit
2D to 3D when you're ready
The Planmeca ProMax  is a complete unit for maxillofacial imaging. Their design and operation principles are based on the latest scientific research and technological innovations. The units are capable of fulfilling even the most demanding needs of modern-day panoramic dental imaging.
Fully Upgradable from 2D to 3D
Designed with upgradability in mind. The modular structure allows easy conversion to different imaging modalities.
Child Mode
The units have a child mode that allows imaging at lower doses by reducing the imaging area and exposure values.
Planmeca was established in 1971 and is a Finnish manufacturer of high-tech dental equipment, such as 3D and 2D digital imaging devices, dental units, CAD/CAM solutions and software. Planmeca offer dental clinics a completely digital solution, based on the capability to network all digital dental equipment with one software platform.
Open Patient Positioning
The open-face architecture of Planmeca ProMax offers an unrestricted view that helps you, position patients, accurately. This can be done either using the unit's autofocus feature or manually, with a triple laser beam system accurately indicating the correct anatomical alignment points.
User-friendly Control Panel
With an interface that guides users through their work, Planmeca ProMax 2D panoramic dental imaging units always support a smooth imaging experience. Pre-programmed sites and exposure values for different image types and targets both save time and allow you to fully focus on your patients.
Adjustable Focal Layer
the imaging geometry matches the shape of the focal layer with the patient's anatomy – resulting in clear panoramic images.
Automatically Adjusted Exposure Values
Planmeca's unique digital Dynamic Exposure Control (DEC) feature automatically adjusts the exposure values for each individual patient based on their anatomic structure and bone density. DEC improves the quality of both panoramic and cephalometric images with more consistent brightness and contrast.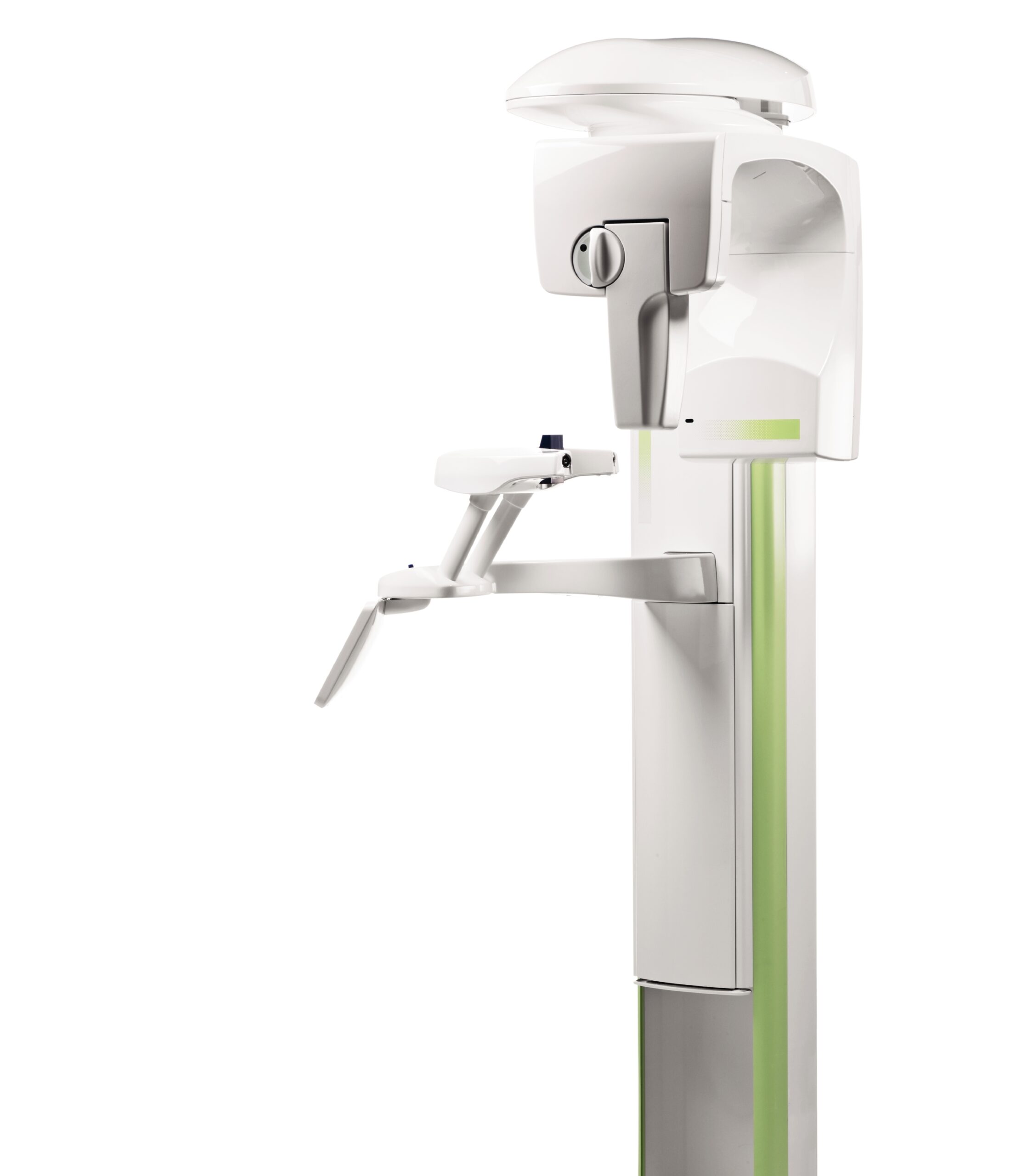 Specifications for the Planmeca ProMax 2D
Generator

Constant potential, resonance mode high frequency 80–150 kHz

X-ray tube

D-054SB-P

Focal spot size

0.5 x 0.5 mm (IEC 336)

Total filtration

min. 2.5 mm Al equivalent

Anode voltage

50–84 kV

Anode current

0.5–16 mA DC

Exposure time

Pan 2.7–16 s, Scanning ceph 6.4–9.9 s, ProCeph 0.1–0.8 s, Tomo 3 s / frame

SID

Pan 500 mm (19 in.), Ceph 170 cm (67 in.)

Magnification

Pan 6 x 147 mm, Ceph 1.08–1.13

CCD pixel size

48 μm

Image pixel size

48/96/144 μm selectable

CCD active surface

Pan constant 1.2,Ceph 6 x 295 mm

Resolution (digital)

Pan max. 9 lp/mm, Ceph max. 5.7 lp/mm

Image field (digital)

Pan 14 x 30 cm (5.5 x 12 in.), Ceph 24/27 x 18/30 cm (9/10.6 x 7/11.8 in.)

File size, un compressed (digital)

Pan 4–33 MB, Ceph 7–16 MB

Line voltage

100–240 V, 50 or 60 Hz

Regulation

Automatic, ±10 %

Line current

8–16 A

Colour

White (RAL 9016)
Practice Design Centre
Visit our extensive showroom, and speak to our refurbishment experts, about creating your ideal working space. Compare equipment (New and Used) and furniture from our world leading brands. Talk interior design and let us help inspire you. Appointments include weekends and evenings.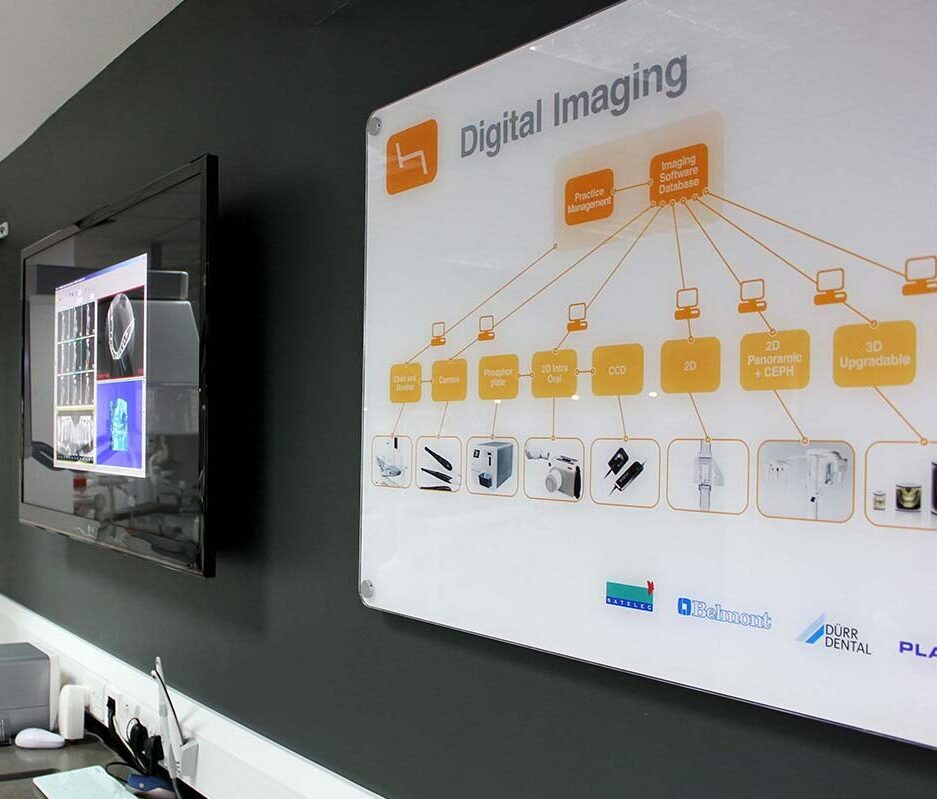 Equipment Consultation
Talk to the team about a demonstration at your practice for this product. Working alongside the UK dental industry's best manufacturers we will provide honest independent adivce. Equipment trials available on some items.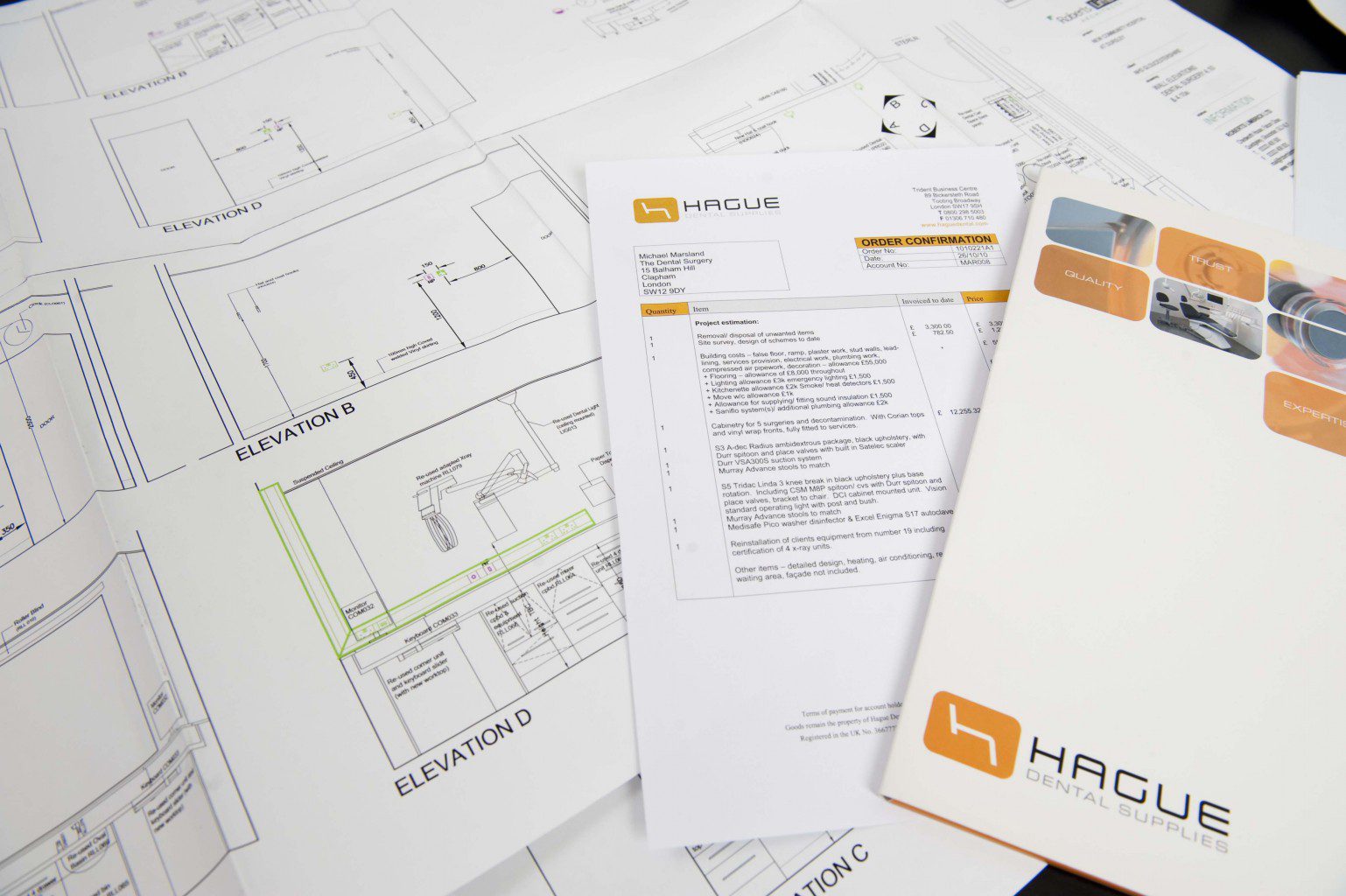 Hague Dental Team understand the financial demands on any practice. The extensive funds required for any surgery refurbishment, or investment required on the development of a new squat practice. We work alongside leading finance brokers that support the dental industry, to ensure we can quickly and easily help you with finance options. Speak to us about this in more detail.