Description
MK-dent Turbines
Four ranges of high quality dental turbines
Prime Line
The premium range of MK-dent turbines. Built with more power (25W), better sound (55dB) and spectacular control, for the user who demands best-in-class. The prime line turbine has an approximate speed of 350rpm.
Classic Line
The classic line is another high quality range of MK-dent turbines. Second only to the Prime, this line has a range of key features that make it one of the most reliable dental handpieces on the market.
Eco Line
The eco-line is another incredibly reliable range of MK-dent turbines, slightly different to the Prime and Classic line as it lacks features but also has new features such as glass rod fibre optics, explained in the key features tab.
Basic Line
The basic line, although being at the bottom of the range remains a high quality, reliable dental handpiece option. 
Prime Line
Aeroacoustic Blade - The laser balancing technology included in this range of the MK-dent turbines helps produce steady of power of 350rpm, as well as vibration free operation.
Next-Gen Carbide Bur Guide - Perfect concentricity and unrivalled 40N of retention force improve long-term precision during operations.
Refined Ceramic Bearings - Paired with a corrosion-resistant cage as well as the remarkably refined formula of the lubricant, the ceramic balls will have a long journey ahead of them.
Automatic Pressure Regulation - The prime line has been carefully sculpted to regulate the airflow and ensure a constant level of pressure. This enhances gradually the lifetime of the cartridge and bearings. 
Iconic Prime Body - The exterior features the iconic Prime grip and an extraordinary scratch-resistant titanium surface with crystal structure.
Reverse Flow Protection - Designed for optimised cleanability, the non-return system for reverse flow protection has been part of the Prime line from the very beginning.
Classic Line
Aeropower Blade - Designed for maximum torque (28W) at an unmatched 375rm.
Next-Gen Carbide Bur Guide
Refined Ceramic Bearings
Athletic Classic Body - An exquisite chrome finish with curved corners and firm pressure on the push button.
Reverse Flow Protection
Eco Line
Aeroperformance Blade - The benchmark for premium cartridges in terms of cost-performance ratio, with a torque of 24W.
Refined Ceramic Bearings
Smooth Eco Body - Smooth and chrome coated surface is virtually 
Glass Rod Fibre Optics - Provides 100% glare-free light. With a colour temperature of 5500K, the glass rod is designed for colour accurate illumination of the preparation area.
Basic Line
Aeroperformance Blade
Refined Ceramic Bearings
Basic Body
Glass Rod Fibre Optics
Practice Design Centre
Visit our extensive showroom, and speak to our refurbishment experts, about creating your ideal working space. Compare equipment (New and Used), as well as furniture from our world leading brands. Talk interior design, and let us help inspire you. Appointments include weekends and evenings.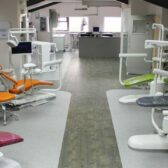 Equipment Consultation
Talk to the team about a demonstration at your practice for this product. Working alongside the UK dental industry's best manufacturers we will provide honest independent advice. Equipment trials available on some items.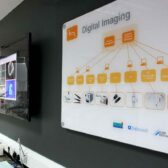 Hague Dental Team understand the financial demands on any practice. The extensive funds required for any surgery refurbishment, or investment required on the development of a new squat practice. We work alongside leading finance brokers that support the dental industry, to ensure we can quickly and easily help you with finance options. Speak to us about this in more detail.