Description
MK-dent Contra-angles
Four ranges of high quality contra-angle handpieces
Prime Line
The premium range of MK-dent Contra-angles. The prime line boasts more key features than any other handpiece in MK-dent range.
Classic Line
The classic line is another high quality option of MK-dent Contra-angles. This range, like the prime, is designed for longevity and high level performance.
Eco Line
The eco line is a more affordable, yet high quality option with a virtually scratchproof surface.
Basic Line
Of all the MK-dent contra-angles, the basic line is the least expensive but still boasts numerous key features and proven high-quality. Like the other lines, equally built to last.
Prime Line
Interchangeable Prime Heads - Developed for versatility, these save time and improve sustainability. Options of several drill heads all made of stainless steel and coated in titanium for unmatched longevity. 
Long-life Gears - Optimised for vibration-free performance thanks to improved torque ratio and class-leading precision.
Range of Transmission - From 1:5 down to 14.8:1 ratio for a variety of indications as well as according speed and torque ranges. 
Glass Rod Light Conductor - Provides 100% glare-free light and a colour temperature of 5500K, designed for colour accurate illumination of the preparation area.
Iconic Prime Body - Exterior features iconic Prime grip and a scratch-resistant titanium surface with crystal structure.
Classic Line
Interchangeable Classic Heads
Long-life Gears
Range of Transmission
Glass Rod Light Conductor
Athletic Classic Body
Eco Line
Long-life Gears
Range of Transmission
Glass Rod Light Conductor
Smooth Eco Body
Basic Line
Long-life Gears - All MK-dent Contra-angles are optimised for vibration-free performance.
Proven Basic Body
Practice Design Centre
Visit our extensive showroom, and speak to our refurbishment experts, about creating your ideal working space. Compare equipment (New and Used), as well as furniture from our world leading brands. Talk interior design, and let us help inspire you. Appointments include weekends and evenings.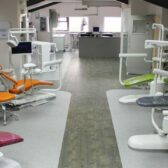 Equipment Consultation
Talk to the team about a demonstration at your practice for this product. Working alongside the UK dental industry's best manufacturers we will provide honest independent advice. Equipment trials available on some items.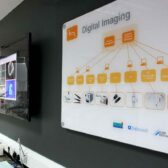 Hague Dental Team understand the financial demands on any practice. The extensive funds required for any surgery refurbishment, or investment required on the development of a new squat practice. We work alongside leading finance brokers that support the dental industry, to ensure we can quickly and easily help you with finance options. Speak to us about this in more detail.