Description
Belmont Touch Intraoral X-Ray
Beautifully Designed and Easy to Use
The Belmont Touch Intraoral X-ray is the worlds first DC X-ray with a full touch screen.
This x-ray generator has gained a very strong reputation due to its ease of use, clear imagery and reliable performance, and the sister unit to Belmont's Phot-X II. But why has this unit become such a leader in its field:
No Drift Arm
One of the key complaints of clinicians is x-rays not holding their position. This wall-mounted dental x-ray as with all Belmont products is robust and but also ensures that the sissor arm has no drift, so when you place it in position, it stays there.
Safety First
A safety conscious X-ray unit with exposures as low as 0.01 seconds. Over exposure is easily avoided with an large range of exposure setting
Easy to Use
The 'Touch' offers a simple set up on screen, for even new users to easily take images.
Easily select the right exposure pre-sets and type of patient, as well as the area of the mouth you wish to expose, with clear icons.
Versatile
Compatible with all digital systems and film. It can switch between digital and film at the push of a button.
Error Code Reporting
The unit instantly displays error codes upon the screen, so that you can report issues to your engineer quickly and easily.
From the Japanese manufacturer Belmont, that has established itself in the industry as being one of the best, most reliable brands of dental equipment including Dental Chairs and Imaging Units. With an incredibly strong UK base in London, with parts and engineers readily available should you require it.
Some further features of this Belmont Touch Intraoral X-ray include:
Robust
As with all the Belmont range, the Phot-X II x-ray is built with quality material and made to last and withstand the demands of a a busy practice.
Focal Spot
Recessed Focal spot allows for the shorter come and longer 'Source to skin' distance of 203mm.
Ease of Use
The Touch is a user friendly unit that is simple to operate:
It has adult, adolescent and child presets for the user or a manual overide for more challenging exposures.
With a Multilingual display for a range of users.
Even a USB for traceability.
The control panel mounted outside the surgery.
Easy to Clean
The x-rays glass screen and the simplicity of the unit make it easy to wipe down.
Mounting Options
Choose between wall-mounted, mobile base, unit with stool or ceiling mounted. Download the Belmont brochure below for details.
Arm Length
Choose between short, medium and long arm mounting.
Options for Cone Size
Choose between regular, long and rectangular. See specification.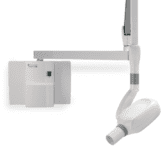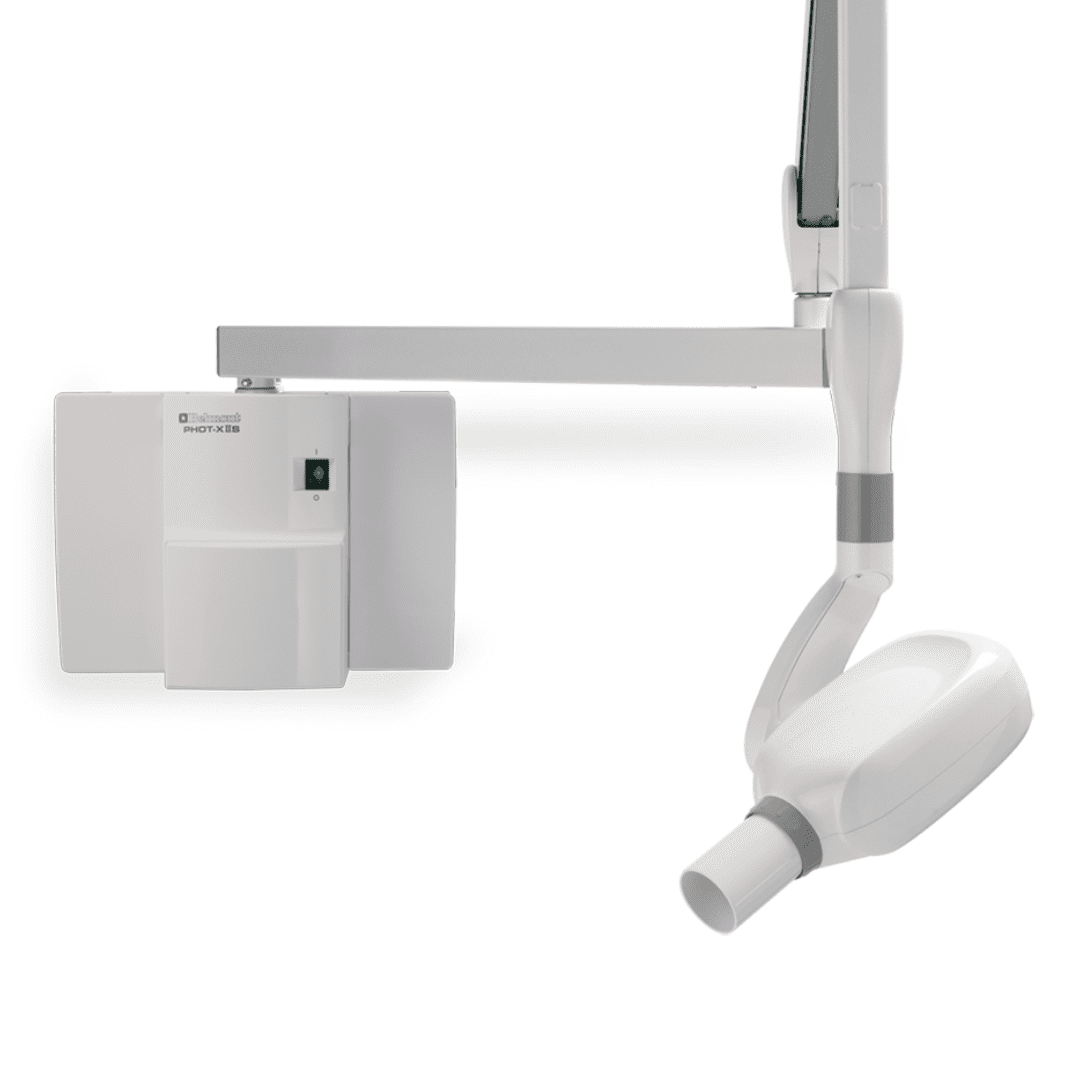 Specifications for the Belmont Touch Intraoral X-Ray:
Tube voltage

60kV or 70kV

Tube current

3mA or 6mA

Focal spot

0.4mm

Exposure time

0.01 to 3.2 seconds

Source to Skin Distance

Regular Cone- 203mm

Long Cone- 305mm

Rectangular Cone- 203mm

Primary Arm Length Options

30cm (300mm) / Maximum reach = 1,422mm

80cm (800mm) / Maximum reach = 1,922mm

100cm (1,000mm) / Maximum reach = 2,122mm

Model Options

Belmont Touch WK (505WK) wall-mounted
Belmont Touch FM (505FM) with mobile base
Belmont Touch RK (505RK) room type with stool
Belmont Touch FK (505FK) floor-mounted
Belmont Touch CK (505CK) ceiling-mounted
Phot X-IIS Touch Brochure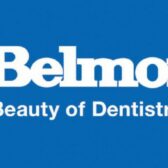 Practice Design Centre


Visit our extensive showroom, and speak to our refurbishment experts, about creating your ideal working space. Compare equipment (New and Used) and furniture from our world leading brands. Talk interior design and let us help inspire you. Appointments include weekends and evenings.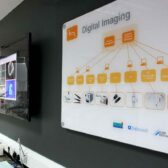 Hague Dental Team understand the financial demands on any practice. The extensive funds required for any surgery refurbishment, or investment required on the development of a new squat practice. We work alongside leading finance brokers that support the dental industry, to ensure we can quickly and easily help you with finance options. Speak to us about this in more detail.