Description
A-dec 500 LED Operating Light
A State-of-the-Art Dental Light
The A-dec 500 LED light is designed to support you in working in the most optimal working conditions. Providing cool, continuous light to the oral cavity without shadowing to ensure you can work with less eye strain or fatigue.
The 500 LED has won numberous awards since its introduction, due to its durability and innovation:
Touchless On/Off
The A-dec 500 LED dental light features a touchless on/off sensor and auto on/off using chair presets to simplify asepsis protocols and minimise touchpoints.
Pure Natural Light
The first thing you will notice about the 500 light is the bright neutral white light, which is easy on your eyes - and your patients. A high color rendering index (CRI) of 94, mimics sunlight's clarity and conforms to the latest ISO9680 standards for brightness, color,rendering and uniformity.
Supreme Illumination

The 500 LED provides a light intensity of up to 25,000 lux. The 8 LED lights have been positioned in a 'Stadium Style' to reduce shadowing.
No Heat or Noise
Unlike many traditional halogen operating lights historically, this unit ensures you work comfortably due to A-dec unique 'passive' cooling method with no fan or heat.
Composite Mode
The 'Cure Safe' mode offers illumination of a brilliant yellow light at 23,000 lux for continuous work without curing photo initiated resins.
Long-lasting LED Technology

If you visit A-dec's factory in Oregan you will see the unsurpassed amount of testing peformed on its equipment range. Their lights are tested for a minimum 20-year life. No requirement to change bulbs or fittings for a long time to come.
4 Mounting Options
Whether you opt for an integrated chair mounted unit, a ceiling mounted light for superior ergonomics or a wall mounted unit, A-dec has a range of solutions suitable for your needs.
The A-dec Difference
The quality of your dental equipment directly impacts profitability. Dentists consistently rank A-dec dental equipment as the highest in quality.
A-dec's attention to detail is second to none. With 95% of all parts being made in the own factory in Oregon, they can assure their customers quality an craftsmanship in every product. Understand in detail the process and materials behind A-dec's manufacturing process by viewing their 'Experience the Difference' board in showrooms.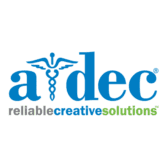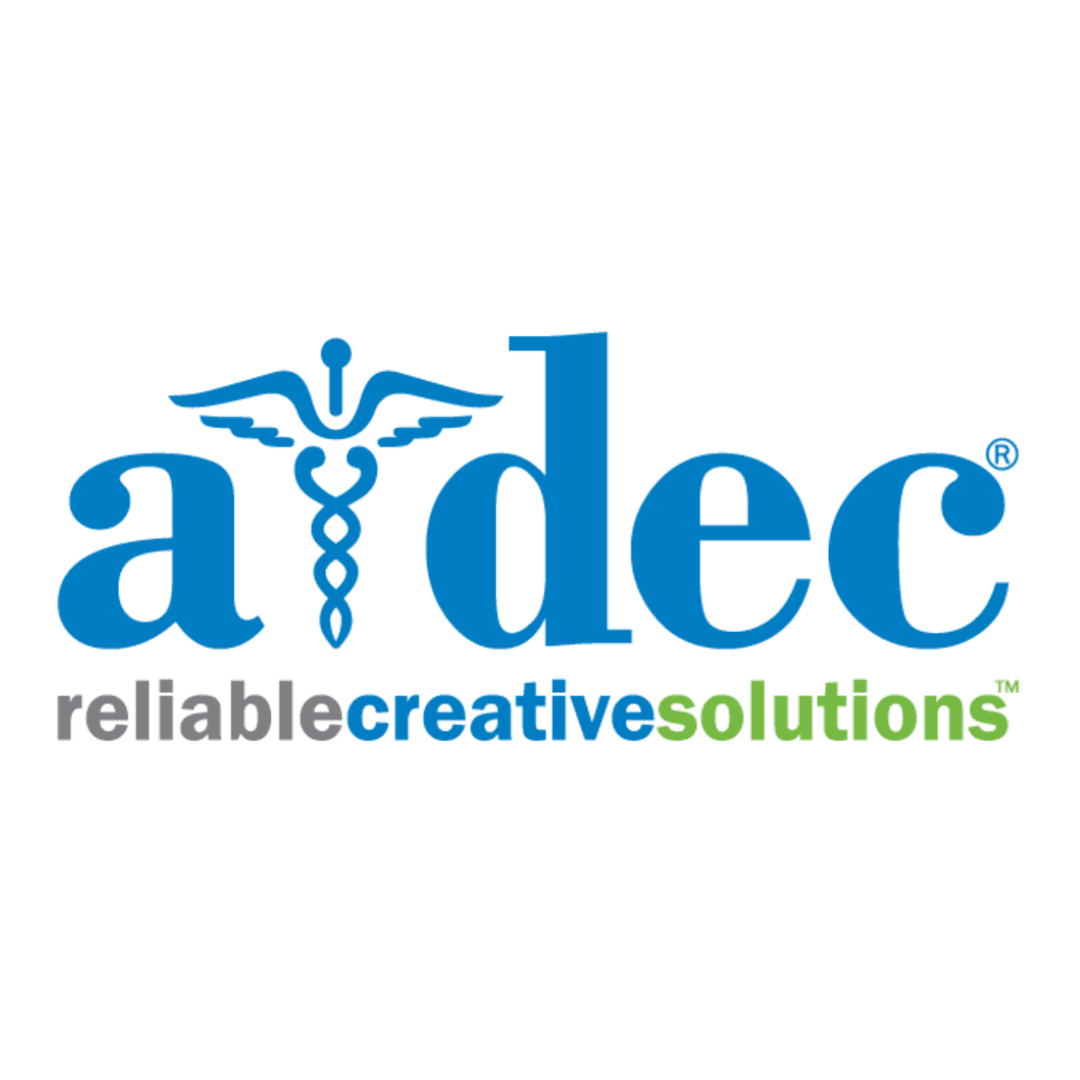 Other keys features of the A-dec 500 LED Operating Light include:
Ergonomic
The design offers a large modern looking light head with easy to grip handles, that are made from industrial grade resin to resists impact damage. Its 3-axis and 530 degree rotation ensures barycentric precision positioning.
Light intensity (three modes)
Select between either High (30,000 lux), Medium (25,000) or Low (15,000 lux) offering the right light to do the right job.
The 'local switching' ensures dental team members can change from mode to mode easily, even without a touchpad.
Colour Temperature
Offering accurate colour matching at 5,000k.
Auto On/Off Function
When integrated with your A-dec dental chair (including the touchpad) the 500 LED light turns on automatically when it reaches the reclined position and turns off at exit.
Ecological & Economical
The unit consumes 75% less power, and its more than 20% brighter than most halogens. Low heat and free of toxic chemicals, it produces
little infrared light and close to no UV emissions.
As with all A-dec Equipment the A-dec 500 Light comes with a 5 Year warranty.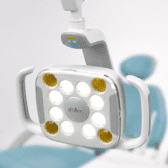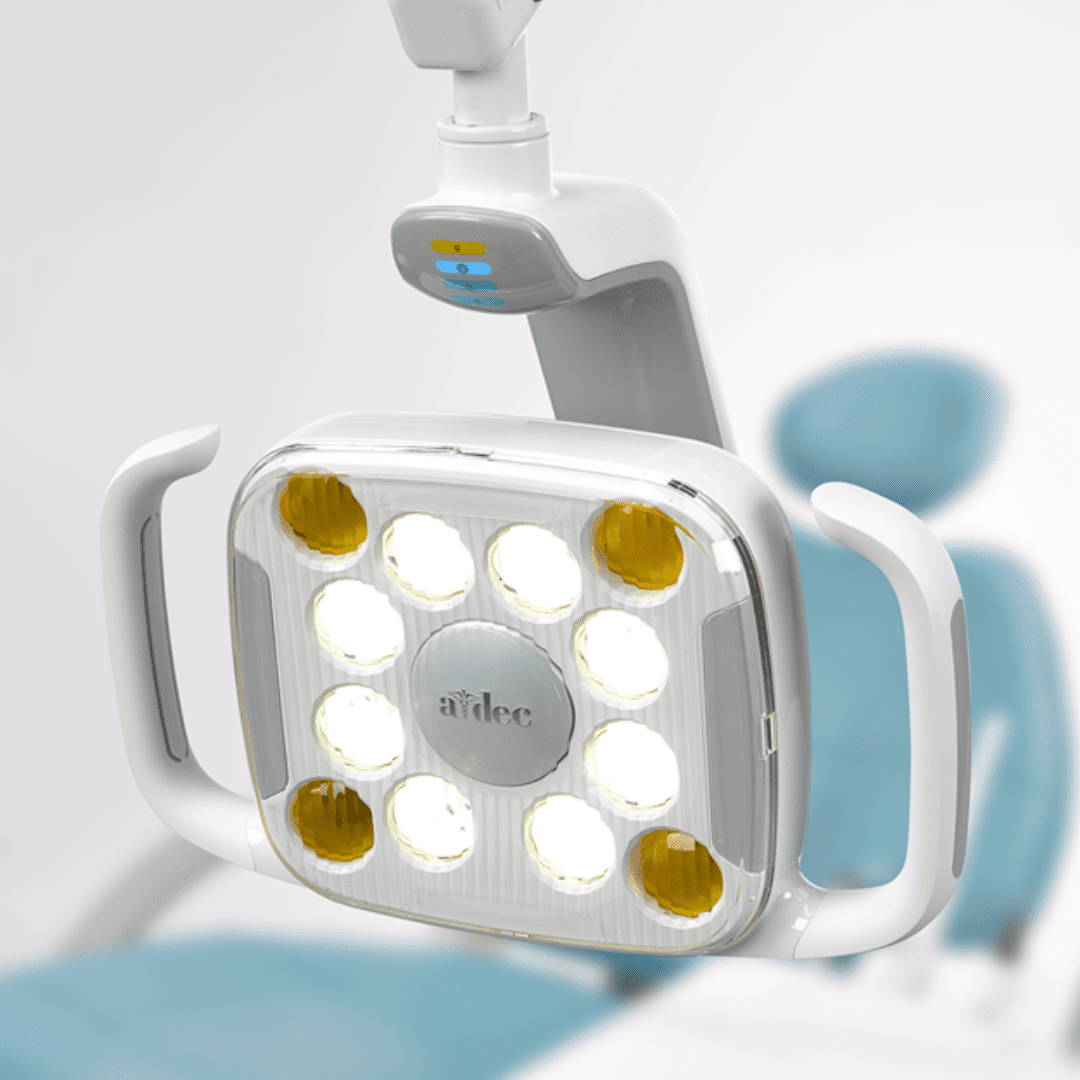 The A-dec 500 LED Dental Light Specification:
Stadium Lights

8

Light Modes

Low: 15,000 lux, Medium: 25,000 lux, High: 30,000 lux, Cure-safe: 23,000 lux

Thermal Output

77 BTU

Light Pattern

3.8" x 5.7" at 27.6" focal distance

Lifespan

40,000 hours (~20 years)

Compatibility

Pair with A-dec 500, A-dec 400, A-dec 300, A-dec 200, Performer dental chairs.
Squat Practice Development
"They are in tune with our needs, which is really refreshing in the dental field. I hope for our relationship with Hague to get stronger and stronger."
Smita Mehra, The Neem Tree Group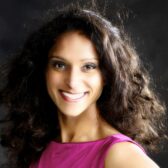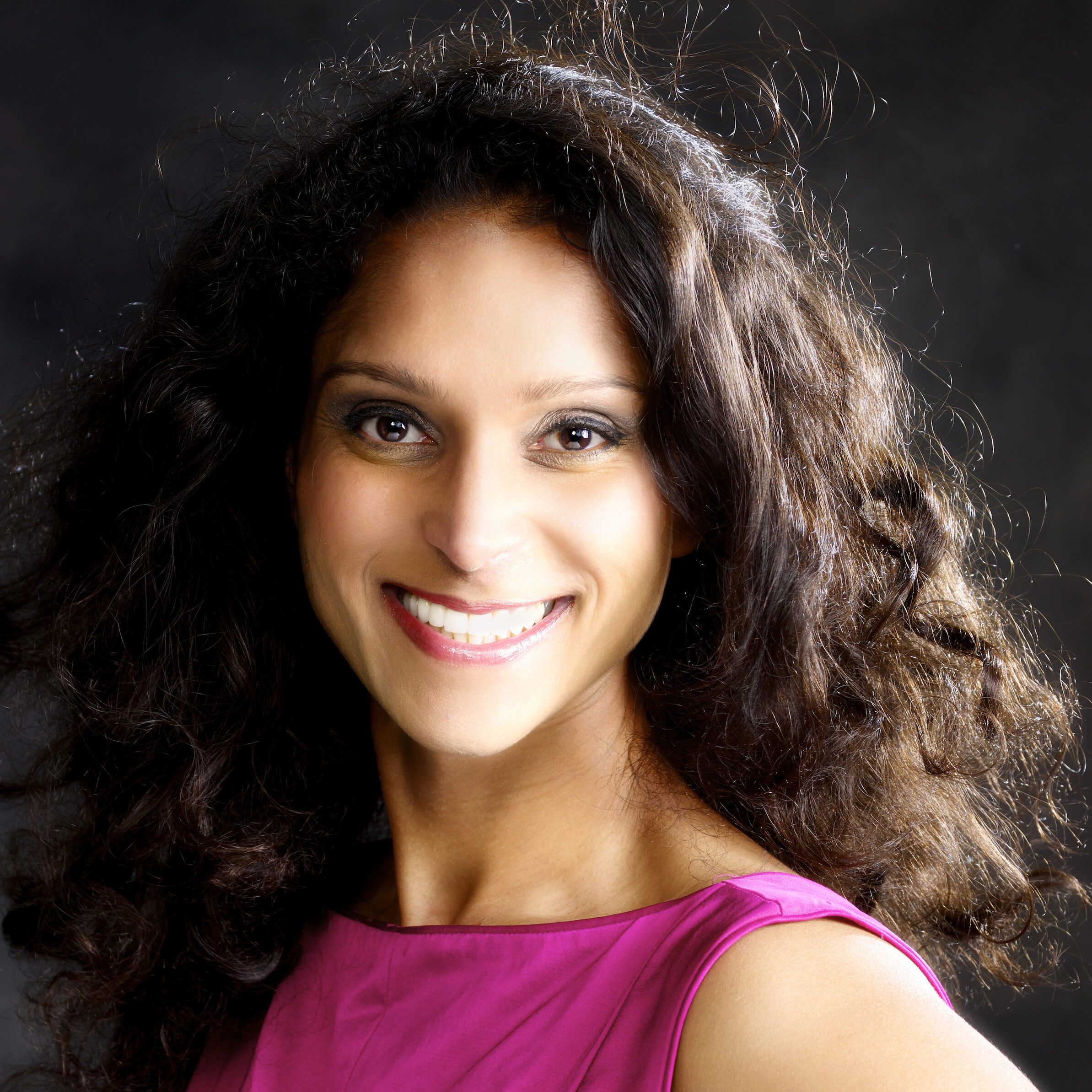 Squat Practice Development
"When setting up a new dental practice, it can be a very challenging time, and Hague's part exchange service enabled me to manage my expenditure, and upgrade when I was ready."
Neel Jaiswal, Neel Dentistry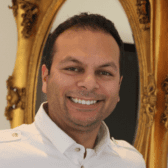 Practice Design Centre
Visit our extensive showroom, and speak to our refurbishment experts, about creating your ideal working space. Compare equipment (New and Used) and furniture from our world leading brands.
Appointments include weekends and evenings.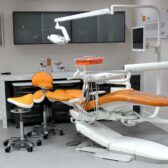 Equipment Consultation
Talk to the team about a demonstration at your practice for this product. Working alongside the UK dental industry's best manufacturers we will provide honest independent advice.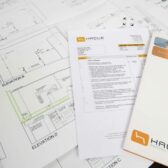 Hague Dental Team understand the financial demands on any practice. The extensive funds required for any surgery refurbishment, or investment required on the development of a new squat practice. We work alongside leading finance brokers that support the dental industry, to ensure we can quickly and easily help you with finance options. Speak to us about this in more detail.