NSK iClave – Trial, Install, Demo and Service
Are you considering purchasing a NSK iclave plus or perhaps are unsure which autoclave would be the best for your practice?
Hague Dental are a major partner for the NSK iclave and offer a ' no obligation' trial of the unit at your practice. Also as a major partner we not only are able to supply and install it but train your team and be there to support you for all your servicing and after sales support requirements.
If you would like to speak with our equipment and decontamination specialists then please call 0800 298 5003 for a quote and a brochure. Alternatively fill out the form on this page and we will give you a call back.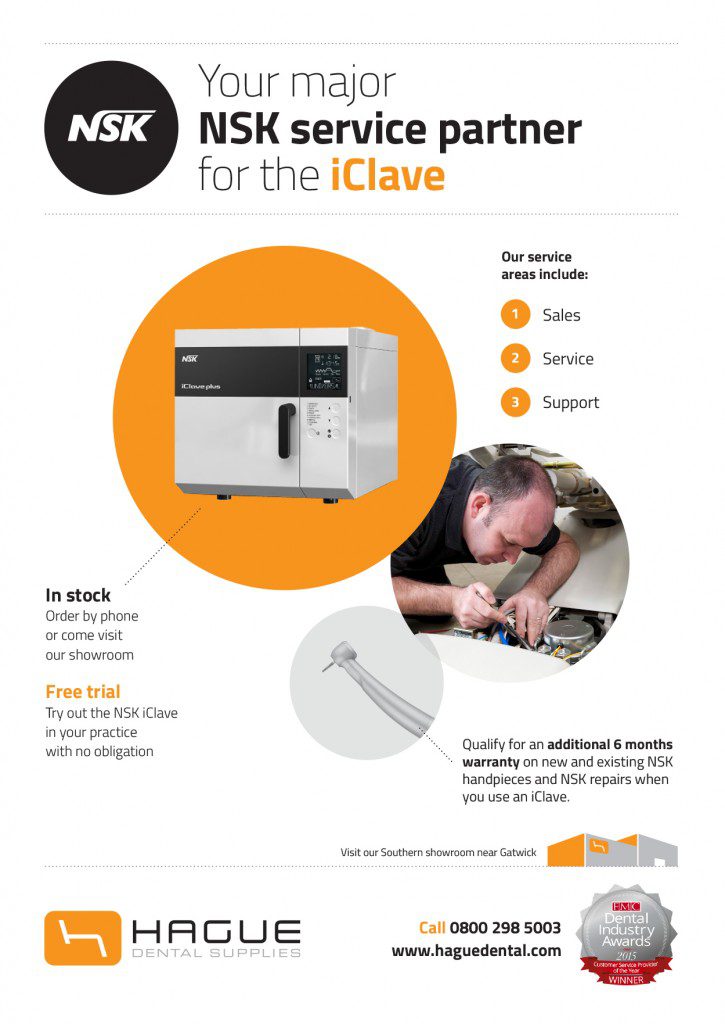 Hague Dental is a family run dental equipment supplier. We offer innovative bespoke equipment solutions for Dental Practices in the UK, specialising in Surgery Design, Reception Design, Build and Dental Practice Refurbishment, as well as Efficient and Effective Dental Engineering. We are independent dealers for the worlds leading brands of equipment including A-dec Dental Chair Packages, Belmont Dental Equipment, NSK, W&H, Acteon Satelec, and many more.
Visit our Dental Equipment Showrooms near Gatwick and in Liverpool. Appointments are at your convenience.