Description
W&H Lyla Autoclave
S Type to B Type when your ready
The W&H Lyla autoclave is an S type unit that can me upgraded to a B type, in line with your practice requirements.
The Lyla is one of the W&H family of sterilisers and decontamination equipment which are known throughout the industry, for their reliability. W&H address the important considerations of efficiency and long-term operational costs. The Lyla is a modern, quality built machine for today's environment, where economy, performance and compliance are the overriding requirements.
Upgrade when your practice is ready
Lyla offers economical class S sterilisation (in accordance with European standards). With the purchase of the W&H ' All-in-One' activation card for your Lyla autoclave, you can gain access to a range of additional features, including the B Cycle (according EN 13060).
High Level of Reliability
This is reflected in the service interval level being set to 4,000 cycles or 5 years.
Two sizes of chamber available
Choose between either the 17 or 22 litre unit.
Super Fast Cycle

Fast cycle times are essential in any busy practice. The Lyla offers the fastest cycle times in its segment. An example of this
The Lyla 17 litre (before the upgrade) has a total cycle duration, including complete drying, of 23 minutes on a typical load of unwrapped instruments.
The Lyla 22 (before the upgrade) has a total cycle duration, including drying, of 24 minutes on a typical load for unwrapped instruments.
With a range of cycles for both packaged and unpackaged products, with an automatic drying process. See for 'Key Features' tab for full-cycle programme details.
Connect to the W&H 'Steri' App
For greater reassurance and efficiency, the unit links to the W&H app which allows you to control and monitor the unit from your phone. Just download from the Apple Store or Google Play Store. The App can control up to 4 sterilisers, its EliTrace system allows you to create an instrument database directly from your phone, and help manage and track instruments. Reporting is also a great feature. All cycle reports are backed up automatically for greater piece of mind.
W&H are industry leaders from Austria, and are very well respected amongst the dental community. W&H can assure their customers quality, craftsmanship and reliability in every product. The range of W&H autoclaves is renowned for their reliability, innovation and robustness.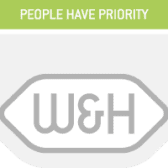 Additional Benefits of the W&H MS include:
Ease of Use
The clear layout of the screen and uncomplicated arrangement of buttons ensure that the Lyla sterilizer is operated simply and easily. Other ease of use features include:
- Colour Touch Screen for speed
- Simple manual water filling with an intergrated funnel
- A water tank cover thats can easily be removed without the need for tools
- Smooth surfaces that are easy to clean down.
Traceability
The USB data logger ensures you can quickly and easily document cycles for legal protection. An additional LisaSafe label printer can be added and to work in combination with the logger.  Also the bar code reader can scan labels into patient records and ensure efficiency and safety.
Cycle Times
| | | | | |
| --- | --- | --- | --- | --- |
| Sterilisation Cycle | S Wrapped 134 | S Prion 134 | S Gentle 121 | S Unwrapped 134 |
| Temperature | 134 degrees C | 134 degrees C | 121 degrees C | 134 degrees C |
| Holding Time | 4' | 18'30'' | 20'30'' | 4' |
| Total cycle duration including complete drying | Typical Load | Typical Load | Automatic | Typical Load |
| Lyla 17: | 42' | 56' | 61'-64' | 23' |
| Lyla 22: | 43' | 57' | 62'-66' | 24' |
| Max Load Lyla 17/22: | Max 4kg / Typical 2kg | Max 4kg / Typical 2kg | Max 4kg / Typical 2kg | Max 4kg unwrapped |
| Max,. Containers load: | Max 4kg | Max 4kg | Max 4kg | N/A |
| Test Cycles: | Bowie & Dick/ Vacuum | Bowie & Dick/ Vacuum | Bowie & Dick/ Vacuum | Bowie & Dick/ Vacuum |
The Specification of the W&H Lyla autoclave 17 & 22 Litre:
Chamber Size

17 or 22

Power Supply

200 / 240 V AC
50 - 60 Hz

10 A single phase

Power Consumption

2.0-2.4 kW

Overall dimension (w x h x d):

Width: 465 mm - Height: 452 mm - Depth: 646 mm

Weight (empty):

40kg

Mean sound levels (LWA):

65.5 dB

Main/Used water tanks:

4.8 / 4.8 litre

Connection types:

1 USB port in the front (additional in rear as option)

Automatic Water Filling Kit - Optional

MS autoclaves were designed, certified and validated with the most stringent directives and standards:
93/42/EEC

Medical Device Directive (MDD)

2014/68/EU

Pressure Equipment Directive PED

EN 13060

Small steam sterilizer

IEC 61010-1

Safety requirements for electrical equipment for measurement, control and laboratory use, general requirements

IEC 61010-2-040

Safety requirements for electrical equipment for measurement, control and laboratory use; particular requirements for autoclaves using steam for the treatment of medical materials and for laboratory processes

EN 61326-1

Electrical equipment for measurement, control and laboratory use: EMC requirements

IEC 61770

Electric Appliances connected to the water mains.
Hague Dental Team understand the financial demands on any practice. The extensive funds required for any surgery refurbishment, or investment required on the development of a new squat practice. We work alongside leading finance brokers that support the dental industry, to ensure we can quickly and easily help you with finance options. Speak to us about this in more detail.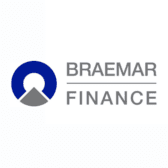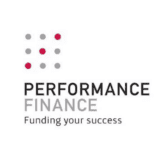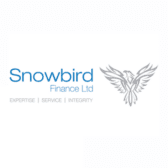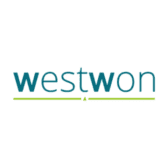 Got a question?
Click the "Can we help?" button in the bottom right of your browser and one of our award-winning team will contact you.