Description
W&H Assistina 3x3
A Handpiece Maintenance Unit that cleans Inside & Out
The W&H Assistina 3x3 is a fully automatic cleaning and maintenance unit for dental handpieces.
Do away with the oil cans
No more over oiling of your precious handpieces. Ensure the longevity of your instruments and protect your investment.
The only Assistina that cleans out
This handpiece maintenance unit ensures your turbines, straight and contra angles are cleaned inside and out, in under 7 minutes.
Record time maintenance of Instruments
One to three instruments can be cleaned and maintained per cycle.
Hygiene and care at the press of a button
Preparation starts at the press of a button. Training is not necessary.
W&H are industry leaders from Austria, and are very well respected amongst the dental community. W&H can assure their customers quality, craftsmanship and reliability in every product. See the image above to understand  W&H's full range of sterilisation, hygiene and maintenance equipment.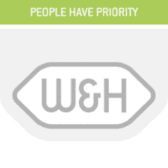 Additional Features of the W&H Assistina 3x3 include:
Automatic Internal Cleaning
During internal cleaning, the spray channels and gearing components of the instruments are cleaned with the special cleaning solution W&H Activefluid
Automatic external cleaning
W&H Activefluid cleaning solution is sprayed directly onto all instruments one by one. After allowing the cleaning solution to work for a short time, the instruments are blow-dried before the precise and automatic lubrication of the gearing components. 
Perfect instrument lubrication
The automatic oil feed supplies exactly as much oil as is required for optimal lubrication of the instrument.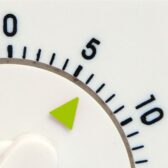 Specifications for the W&H Assistina 3x3
Supply voltage:

100 - 240 V AC

Permitted voltage fluctuation:

±10 %

Nominal current:

0.1 - 0.3 A

Frequency:

50 - 60 Hz

Max. power consumption:

40 VA

Air consumption:

approx. 100 Nl/min.

Operating pressure:

5 - 10 bar
(controlled via an integrated automatic pressure controller)

Max. volume:

70 dB

Height / Width / Depth:

358 mm x 207 mm x 397 mm

Weight:

7.5 kg

Capacity:

1000 ml W&H Activefluid, MC-1100
200 ml W&H Service Oil F1, MD-200

Designed for:

Straight and contra-angle handpieces, turbines,
air motors and air-driven scalers
Site survey: Recommended - The Assistina requires a compressed air feed.
Practice Design Centre
Visit our extensive showroom, and speak to our refurbishment experts, about creating your ideal working space. Compare equipment (New and Used) and furniture from our world leading brands. Talk interior design and let us help inspire you. Appointments include weekends and evenings.
Got a question?
Click the "Can we help?" button in the bottom right of your browser and one of our award-winning team will contact you.