Description
W&H Assistina One
With Quick Connect
Why invest in the W&H Assistina One handpiece maintanance unit?
Assistina One is the first choice for maintaining dental transmission instruments, including handpieces, air motors and air scalers. The new generation of the W&H single-port device is equipped with the exceptional Quick Connect System for switching between handpieces. It can be easily adapted to individual needs and fits perfectly into every workflow.
Longevity of your instruments
Many times when we visit practices we see that contra angles, straights and turbines are being over oiled. Assistina's put an end to this and in turn extend the life and quality of your expensive handpieces.
Compact and Convenient
The One fits nicely into any size decontamination room.
Quick
The process takes only 18 seconds.
W&H are industry leaders from Austria, and are very well respected amongst the dental community. W&H can assure their customers quality, craftsmanship and reliability in every product. Their extensive range of sterilisation, hygiene and maintenance products work to ensure your processes and documentaion run seamlessly.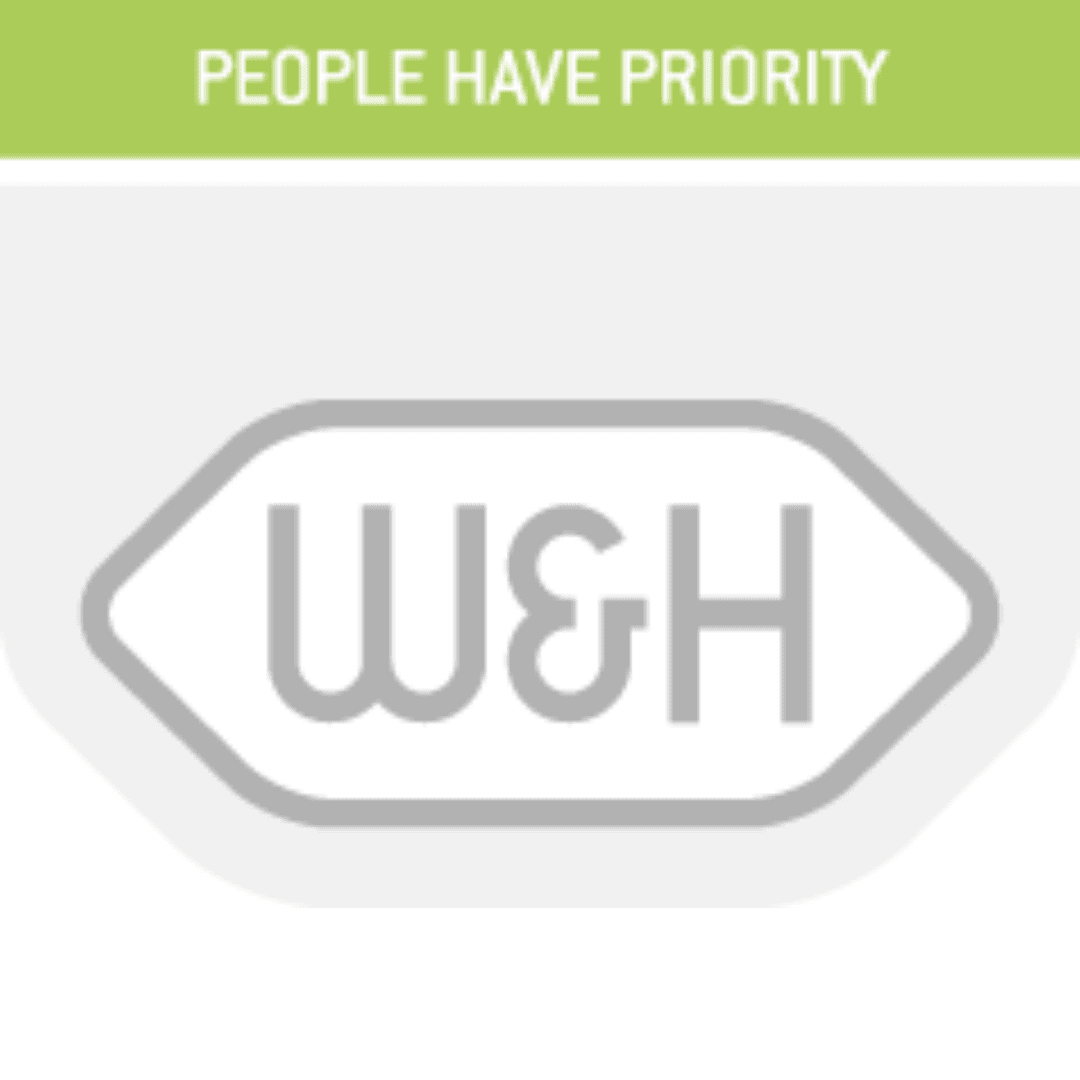 Additional Benefits of the W&H Assistina One include:
Quality Results
The automatic rotational lubrication ensures optimum distribution of the oil and that an even film of lubricant is created. Dirt particles are loosened and removed. The lifespan of the instruments is increased significantly whilst service costs are reduced.
Quick and Easy
Start the maintenance process with the touch of a button. 18 seconds later, the instrument is perfectly maintained.
Maximise Your Clean
Optimum cleaning of the spray water and spray air channels with cleaning fluid, flushing through with compressed air.
Specifications for the W&H Assistina One
Air consumption:

approx. 50 Nl/min.

Operating pressure:

5–10 bar (controlled via an integrated,
automatic pressure controller)

Height / Width / Depth:

223 mm x 190 mm x 415 mm

Weight:

2.2 kg

Capacity:

200 ml W&H Activefluid cleaning solution
200 ml W&H Service Oil F1

Suitable for:

Straight and contra-angle handpieces, turbine handpieces,
air scalers, air motors
Site survey - Compressed Air Supply Required
Practice Design Centre
Visit our extensive showroom, and speak to our refurbishment experts, about creating your ideal working space. Compare equipment (New and Used) and furniture from our world leading brands. Talk interior design and let us help inspire you. Appointments include weekends and evenings.