Description
Green Walls
Breathe New Life into your Reception Area
The demand for green walls has come on in leaps and bounds recently due to the growing popularity in elements such as moss walls in the design industry. We can supply modular options, but also provide you with the opportunity to design your own bespoke projects, so you can implement your very own personal touch.
Foliage
Foliage walls are made up of preserved leaves, designed to give a unique feel and bring colour into any room. 
Moss
Moss walls are a great way to introduce biophilic design into commercial or professional workspaces such as a dental reception area. The vibrancy of these walls have the capacity to completely transform the aesthetics of the room, breathing a new sense of life into your waiting area and leaving a unique, individualistic, lasting impression on your clients.
Combination
Green walls, particularly foliage and moss, are often combined to produce a more standout design. Examples of this are demonstrated in the photos above.
Signage
To further personalise your creation, these green walls are available with key features such as signage. Whether this is a company logo or plain text, the possibilities are broad and features like these can really propel your sign to the next level. As an optional extra, lighting can be added to signage, as shown in the image to the right, to emphasise message.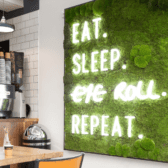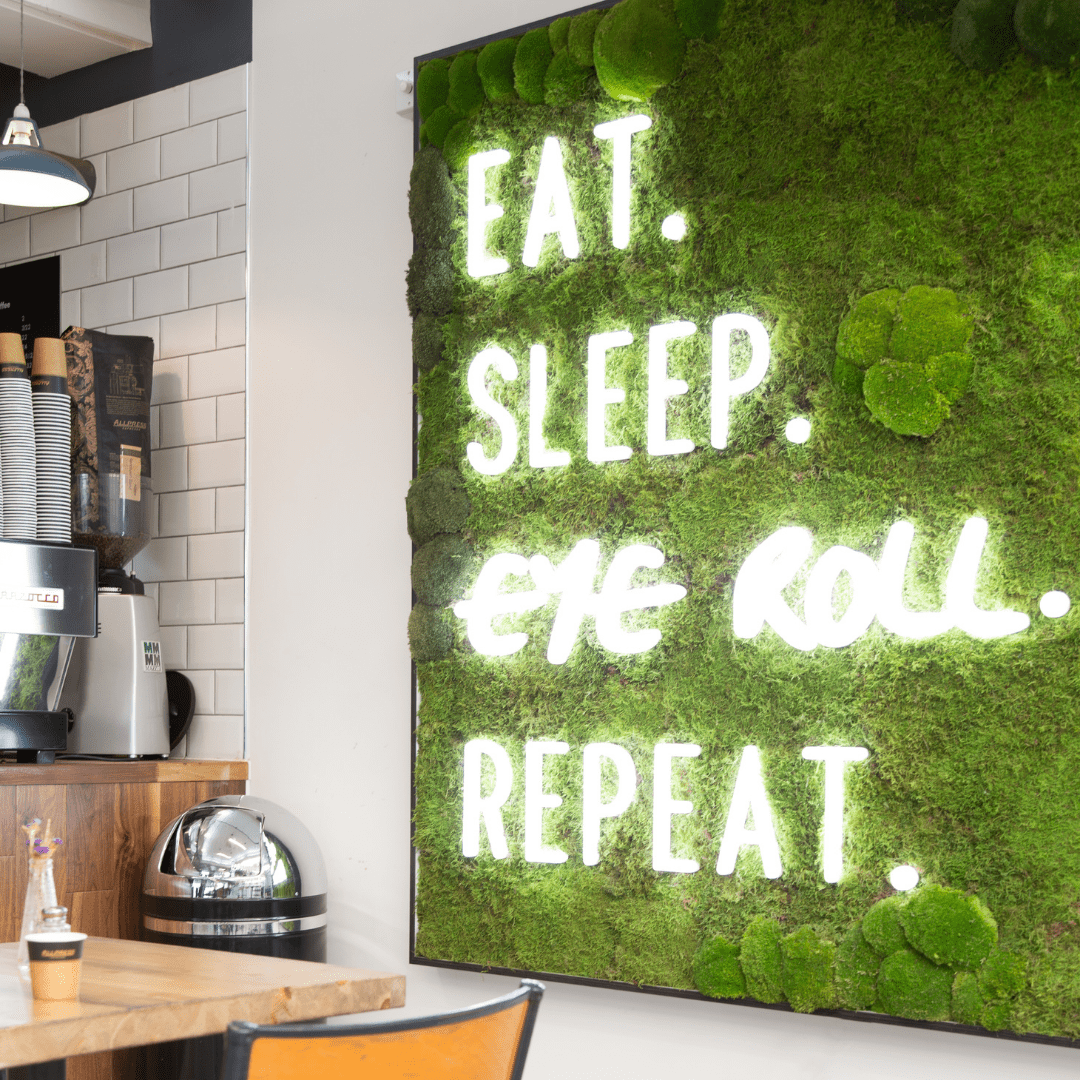 Practice Design Centre
Visit our extensive showroom, and speak to our refurbishment experts, about creating your ideal working space. Compare equipment (New and Used) and furniture from our world leading brands. Talk interior design and let us help inspire you. Appointments include weekends and evenings.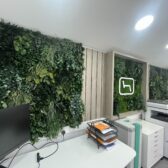 Equipment Consultation
Talk to the team about a demonstration at your practice for this product. Working alongside the UK dental industry's best manufacturers we will provide honest independent adivce. Equipment trials available on some items.