Description
Acteon SoproCare Intraoral Camera
Better and Faster Diagnosis
No need to hesitate in knowing how to diagnose and treat your patients with the Acteon SoproLife Intraoral Camera. The system has become a world leader in its field since its launch in 2009.
The top-of-the-range minimally invasive unit from Acteon, with its fluorescence Imaging technology, supports you and your team in the highly efficient detection of tooth decay and in diagnosis and treatment.
With the SoproLife patients are more likely to become involved and convinced that the lesion is present.
Fast Diagnosis with no Radiation

Detect caries even at its earliest stages - where sometimes your intraoral x-ray cannot. The cameras patented technology is based on the principal of  light induced fluorescence images. The light is stimulated by short and long wave lengths (400-700nm) that distinguish a healthy tooth from a non-healthy tooth. 
Time-Saving Modes
These enable clinicians to diagnosis and treatment plans to be made faster and the information gained can be used straight away:
Diagnosis Aid Mode

- The camera guides your diagnosis by revealing the presence or absence of caries and lesions and at the same time reducing the number of x-rays needed. Green - will reflect if the tooth is healthy and Red - will reflect a decayed area of the tooth.

Treatment Aid Mode

- Detects any remaining areas during restorative work. It is used till the red area is no longer visible. The fluorescence images produced in this mode show a differentiation of pre-operative healthy tissue versus diseased tissue.

Daylight Mode

-  Allowing you to get acquainted with images in blue light by comparing them with images under white light. It allows you to show your patients the difference between before and after care, and  for them to see details that are not visible to the naked eye.
Acteon is a world-leading MedTech company from France who use top of the range technology in all of their products to ensure both patients and dentists are more than satisfied.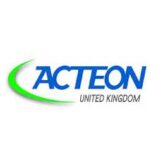 Other key features of the Acteon SoproLife intraoral camera include:
Sensitive Soprotouch - enable you to freeze an image with just a simple touch of a finger tip.
Macro Mode - Make a even more precise diagnosis, with a 0mm focal range and with the SoproLife you gain more accuracy with the image magnification of 30-100 times.
Record the Operation - Using the system in Treatment Mode, see the video above.
Ergonomic Design - the handpiece is just 78g in weight
Easy Use Software - Sopro Imaging makes therecording, treating and filing of patients treatments quick and easy.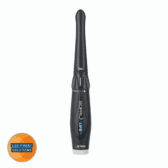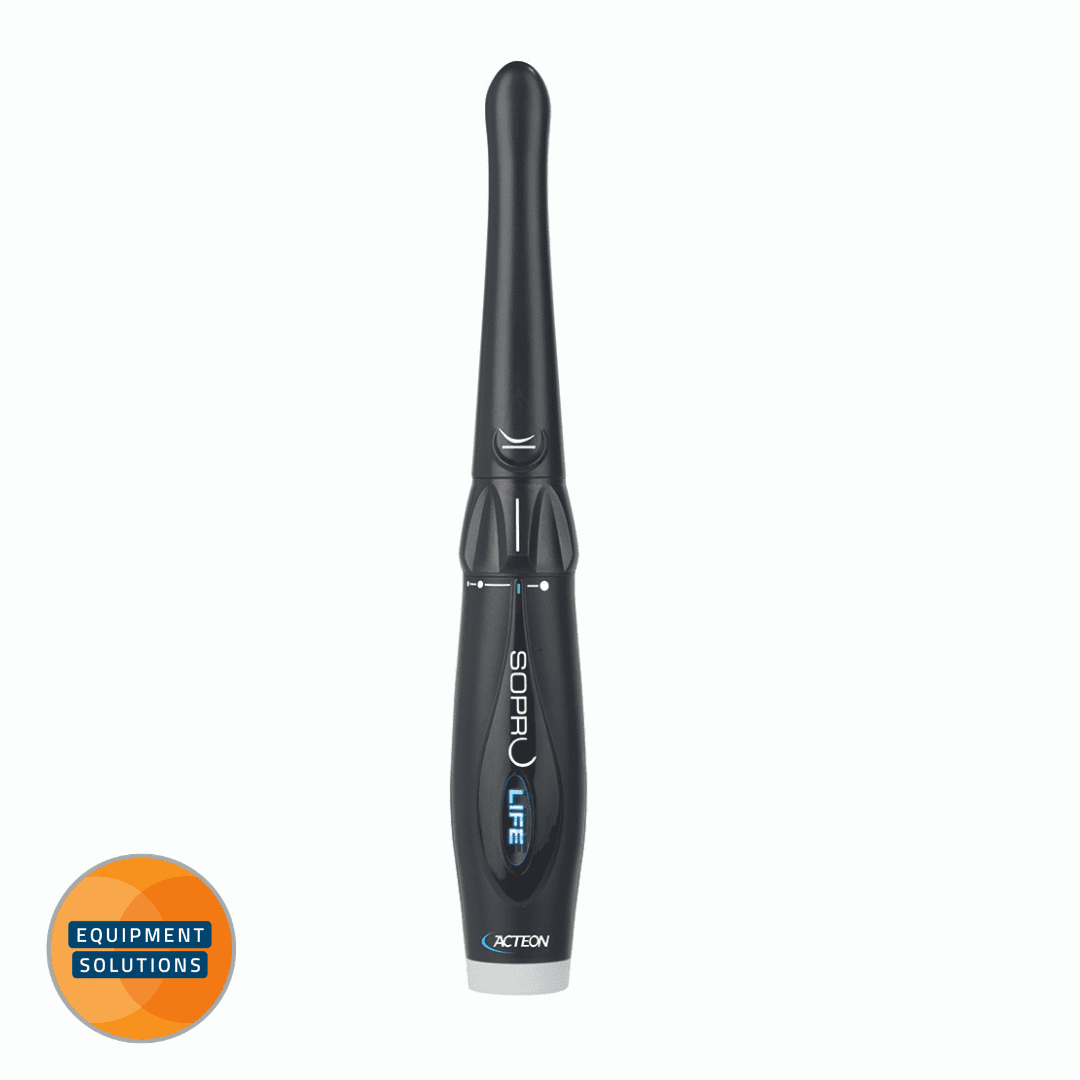 Specifications for the Acteon SoproCare Intraoral Camera:
CCD High sensitivity

1/4'' CCD

Resolution

(752x582) PAL; (768x494) NTSC

Lighting

White Mode: 4 LED; Blue Mode: 4 LED

Focus Adjustment

4 pre-set positions (Extraoral, Intraoral, LIFE, Macro)

Freeze Frame

SOPRO Touch or pedal (option)

Angle of view

70°

Dimensions (mm)

L. 200 x W. 30 x H. 24

Weight

78 g
Practice Design Centre
Visit our extensive showroom, and speak to our refurbishment experts, about creating your ideal working space. Compare equipment (New and Used) and furniture from our world leading brands. Talk interior design and let us help inspire you. Appointments include weekends and evenings.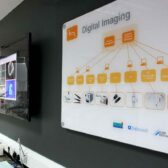 Equipment Consultation
Talk to the team about a demonstration at your practice for this product. Working alongside the UK dental industry's best manufacturers we will provide honest independent adivce. Equipment trials available on some items.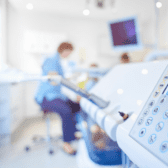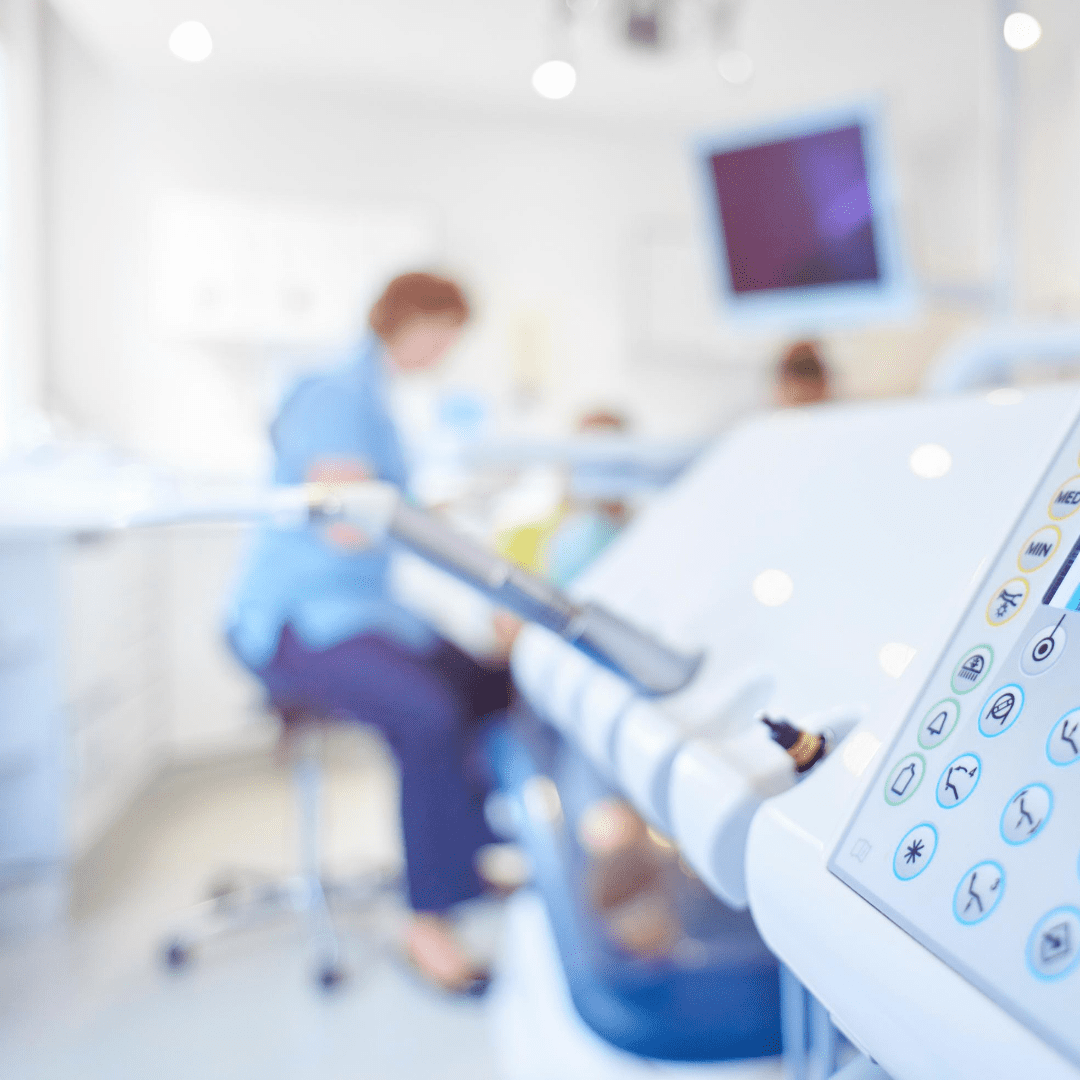 Hague Dental Team understand the financial demands on any practice. The extensive funds required for any surgery refurbishment, or investment required on the development of a new squat practice. We work alongside leading finance brokers that support the dental industry, to ensure we can quickly and easily help you with finance options. Speak to us about this in more detail.