Description
Q105 Ultrasonic Cleaner
Entry Level Unit Designed with HTM01-05 Compliance
The Q105 Ultrasonic Cleaner is an entry-level ultrasonic bath designed with HTM01-05 compliance.
Guarantee with Every Purchase
The Q105 Ultrasonic Cleaner comes with a comprehensive guarantee, which includes 1 year's cover on the unit and 5 years on the transducer bonding.
Compact
The Q105 Ultrasonic Cleaner has a working capacity of 2.0 litres, therefore this unit is relatively small in comparison to larger units such as the H105. This is beneficial for smaller practices with limited space.
Stainless Steel Tank and Case
This unit is protected from everyday wear and tear thanks to its stainless steel exterior, helping to improve the aesthetics of your decontamination room.
Waterproof USB Socket
The Q105 Ultrasonic Cleaner, like the H105, comes with a waterproof USB socket which allows the user to transfer the internal memory of the unit over to a supplied memory stick, helping you keep traceability of your equipment.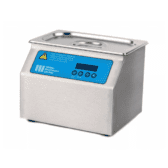 The Q105 Ultrasonic Cleaner specifications include:
Cycle Time

3 - 6 mins

Internal Tank Dimensions

240 x 130 x 100 mm

Operating Frequency

50 kHz

Overall Dimensions

265 x 163 x 196 mm

Typical Power Consumption

200 watts

Weight (excluding accessories)

3.1 kg

Typical Generator Peak Output

375 watts

Maximum Capacity

2.5 litres

Working Capacity

2.0 litres
Practice Design Centre
Visit our extensive showroom, and speak to our refurbishment experts, about creating your ideal working space. Compare equipment (New and Used) and furniture from our world leading brands. Talk interior design and let us help inspire you. Appointments include weekends and evenings.
Equipment Consultation
Talk to the team about a demonstration at your practice for this product. Working alongside the UK dental industry's best manufacturers we will provide honest independent adivce. Equipment trials available on some items.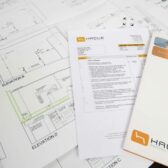 Hague Dental Team understand the financial demands on any practice. The extensive funds required for any surgery refurbishment, or investment required on the development of a new squat practice. We work alongside leading finance brokers that support the dental industry, to ensure we can quickly and easily help you with finance options. Speak to us about this in more detail.