Description
Decontamination Cabinetry
Ergonomic, Durable and in line with Guidelines.
Are you looking to redesign and refurbish your decontamination room and invest in some new cabinetry?
The designing and implementing of a decontamination room means you need to consider current legistlation alongside, ergonomic, practical and budgets considerations.
Whether the plan is to create a space to sterilise that conforms with best practice, or essential requirements, Hague Dental Supplies are on hand to advise a economically viable solution thats in line with current HTM01-05 legistlation or CQC requirements.
Quality dental decontamination cabinetry is essential in this room, as it needs to not only withstand the demands of a busy practice but also the high humidity levels in a sterilisation room.
Our team of experts offer bespoke cabinets that make the most of every space.
Hague Dental undertake the design process as part of the free of charge initial consultation.
This design will include CAD plans so that you are in a position to visualise exactly how the decontamination process will function within your practice, from the set down area right the way through to clean instrument storage.
Hague have worked with a number of cabinetry joiners in the UK for many years, to ensure that not ony the furniture provided is of the right standard but also that the team involved can fit you new units at a convenient time for your practice, to avoid costly downtimes. Visit our showrooms to experience the quality of our workmanship.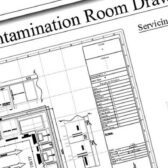 All Bespoke
All of our cabinets are made to fit your exacting requirements and ensure that every storage detail is not overlooked. 
Its got to be Corian
All worktops are manufacturered from Corian. This is a higher durable product, which is non porous and hygienic. It is composed of acrylic polymer and alumina trihydrate (ATH), a material derived from bauxite ore. Corian is the original material of this type, created by DuPont scientists in 1967.
It hasn't got to be white! Look at the full range of worktop options.
Tops that last a Lifetime
Corian always has the added benefit of being able to be sanded down to bring it up as good as new. Speak to the team about maintenance for your worktops.
Extensive Range of Door Fronts
Our design team offer a large choice of cabinetry fronts depending on your taste and style.
Choice of Handles and Taps
Even down to the finest detail, choose your extras.Opt for elbow operated mixer taps.
No Joins
All our tops are seamless, with coutersunk sinks and fully integrated swept splashback.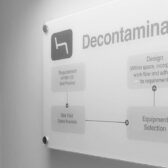 Dental Decontamination Room Design
"I am delighted to recommend Hague Dental Supplies. The whole Health Centre has undergone a total renovation within the 110 year old Grade II listed building and the Dental Surgery renovation was and integral part of this. Fortunately our location was only five miles from the Hague showroom and I was able to view the extensive range on several occasions . All Hague staff worked to a high standard of professionalism in the design, construction and installation of all the equipment which was carried out within the agreed timescale."
Victor Wiffen, Christs Hospital School
Dental Decontamination Room Design
"I originally chose them for this project due to several recommendations and their unprecedented reputation. From the offset James Fletcher and his team were involved in the design, planning and fitting of our surgeries. They were reliable, approachable and ready to recommend cost efficient alternatives wherever necessary. We have been amazed by the overwhelming complements from the patients. since we have opened the new surgery, Hague have been so helpful aiding me through any glitches. I would recommend them to anyone and appreciate all their efforts in making my dream practice."
Neil Desai, Flitwick Dental Practice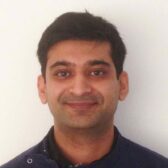 Practice Design Centre
Visit our extensive showroom, and speak to our refurbishment experts, about creating your ideal working space. Compare equipment (New and Used) and furniture from our world leading brands. Talk interior design and let us help inspire you. Appointments include weekends and evenings.