Description
Planmeca PlanMill 40 S Dental Milling Unit
Fast and Accurate
The Planmeca PlanMill 40 S dental milling unit is a great choice for fast and accurate milling directly from a dental clinic, with outstanding milling quality and numerous smart features. 
High Speed Milling
Planmeca PlanMill 40 S is ideal for clinics aiming for maximum efficiency.
Its 4-axis dual spindles produce crowns in approximately 8–10 minutes per restoration.
Full Chairside Integration
The PlanMill 40 S is part of Planmeca FIT – from scanning to designing and milling, Planmeca FIT allows clinics to produce restorations in a single patient visit.
Planmeca was established in 1971 and is a Finnish manufacturer of high-tech dental equipment, such as 3D and 2D digital imaging devices, dental units, CAD/CAM solutions, and software. Planmeca offer dental clinics a completely digital solution, based on the capability to network all digital dental equipment with one software platform.
The additional benefits of the Planmeca PlanMill 40 S are:
Automated Tool Changing
Planmeca PlanMill 40 S has an automated tool changer for 10 tools. In addition to choosing the right tool for each task, the changer also automatically replaces burs that are worn or broken.
Smooth User Experience
The guided maintenance wizard of Planmeca PlanMilll 40 S makes caring for the unit smooth and easy, from daily water cleanings and water changes to annual preventive maintenance functions. 
Versatile Dental Milling
Planmeca PlanMill 40 S can be used to mill blocks and abutment blocks. The unit can mill a wide range of dental restorations – such as crowns, veneers, up to 6-unit bridges and hybrid abutment crowns.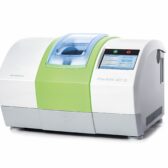 Specifications for the Planmeca PlanMill 40 S
Power requirements

100/240 VAC

Mains frequency

50/60 Hz

Power input

1000 W

Weight

72.6 kg (160 lbs)

Dimensions when closed

(W x H x D) - 662 x 441 x 544 mm (26 x 17.4 x 21,4 in.)

Minimum required clearances

Sides 51 mm (2 in.)
Rear 25 mm (1 in.)
Top 305 mm (12 in.)

Storage temperature

-40–70ºC (-40–158ºF)

Operating conditions

5–40ºC (41–104ºF)
0–80% relative humidity
maximum altitude 2000 meters (6,592 feet)

Tool changer

10 tool positions, automated

Spindle

80 000 rpm

Data connection

Cat5 or Cat6 Ethernet cabling
Site survey & 'PlanDemo' Planmeca's Mobile Showroom : Recommended
Practice Design Centre
Visit our extensive showroom, and speak to our refurbishment experts, about creating your ideal working space. Compare equipment (New and Used) and furniture from our world leading brands. Talk interior design and let us help inspire you. Appointments include weekends and evenings.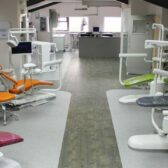 Equipment Consultation
Talk to the team about a demonstration at your practice for this product. Working alongside the UK dental industry's best manufacturers we will provide honest independent adivce. Equipment trials available on some items.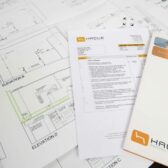 Hague Dental Team understand the financial demands on any practice. The extensive funds required for any surgery refurbishment, or investment required on the development of a new squat practice. We work alongside leading finance brokers that support the dental industry, to ensure we can quickly and easily help you with finance options. Speak to us about this in more detail.