Description
Hygea Ultrasonic Bath
Fully Compliant with a Magnetic Lid
If you're looking for a compliant Dental Ultrasonic Bath, in line with HTM01-05 then we feel there's no better option than the Hygea D3ntal, from Ultrawave. 
The Hygea D3ntal Ultrasonic Bath is the sister unit to the popular Hygea 2 with its lockable lid. This unit has been developed using aspects of the QS series as well as brand new innovative features.
Compact
It is a 10 litre unit yet, effortlessly fits into any Local Decontamination Units (LDU's)
Fully Compliant
The Hygea D3ntal is fully compliant with HTM01-05 and ISO standards with a function to record if the process is interrupted (avoiding the expense of a lockable lid).
Affordable
The saving made by not having the lockable lid of the Hygea 2 is considerable.
Fast and Efficient
Cleans up to 60 instruments in 6 minutes
Traceability
 Using the Wifi Bluetooth feature on the Hygea D3ntal you are able to record precise times of cleans and sync them to a computer which saves a considerable amount of time for staff members.
Easy to Use
The cycle time (0-99 minutes), temperature (ambient-50°), ultra-sonic power and frequency can be easily adjusted using the user-friendly modern control power.
Long Warranty
3 years, gives you peace of mind.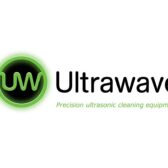 Summary of the Key Features of this Hygea Dental ultrasonic bath:
Cleans up to 60 instruments, in 6 minutes in a three tier basket
Records if process is interrupted
Incorporates Ultrawaves Frequency Leap Technology
Basket Carrier compatible with many baskets and cassettes from a number of manufacturers, not just Ultrawave.
Visual Alert reminding staff to change fluid.
Control Panel, allowing for easy adjustments.
How does the Wifi Bluetooth Technology record the cyles?
Firstly: the Hygea d3ntal unit itself has an internal memory that can store a large number of compliance records (the exact number I do not have to have but I will double check and I'm confident that its in the 1000's). These records store the time and date of the cycle, and confirmation of uninterrupted completion, identical to that of which the Hygea 2 would print out (if you have ever used one), just now in digital format.
Secondly: The Hygea d3ntal machine has wireless transmit technology built it that can transmit the compliance data referred to above to a wireless receiver that you would plug into your local pc (a USB dongle that we supply with the machine). With some simple self loading software (that we can happily support you setting up) the dongle then picks up the transmission from the machine automatically and saves to the PC in its own window.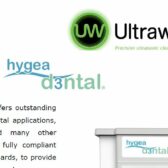 Specification of the Hygea Dental:
Dimensions

345 x 285 x 265 (WxDxH)

Tank Size:

295 x 245 x 150 (WxDxH)

Timer:

0-99 mins
Practice Design Centre
Visit our extensive showroom, and speak to our refurbishment experts, about creating your ideal working space. Compare equipment (New and Used) and furniture from our world leading brands. Talk interior design and let us help inspire you. Appointments include weekends and evenings.
Got a question?
Click the "Can we help?" button in the bottom right of your browser and one of our award-winning team will contact you.