Description
A-dec Performer Dental Chair
A Cost Effective Ambidextrous Reliable Solution
Consider the A-dec Performer Dental Chair Package if you looking for a treatment unit that is ambidextrous, affordable and that comes with a high-quality trademark from one of the world-leading manufacturers.
Now the 3rd generation Performer, the LR+ offers dentists a cost-effective entry-level chair due to these highlights:
High-Quality Design and Build

A-dec products have a reputation for outlasting any of their competitor's products.
The quality of your dental equipment directly impacts profitability. Dentists consistently rank A-dec dental equipment as the highest in quality.
The A-dec Performer meets the high standards and manufacturing quality you would expect from any of this world-leading equipment company's range. 
A-dec's attention to detail is second to none. With 95% of all parts being made in their own factory in Oregon, they can assure their customers quality, craftsmanship and reliability in every product.
Left-Handed or Right-Handed
Within seconds the delivery unit and the nurse's console can be repositioned to provide efficiency and flexibility for the team and your practice. The spittoon sits separately on the left of the chair.
Delivery Mounting Options
When it comes to designing your surgery the Performer offers a choice of front or rear mounting. This ensures that your room is set up with good access for patients and the clinical team.
High Lifting Capacity
The A-dec Performer LR+ is rated to 28 stone maximum patient load.
Be Assured
A-dec ensures you feel confident in your purchase by offering a 5-year warranty. Please note: as with any manufacturer this does not include tubings and parts that fall under general wear and tear.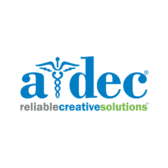 Hydraulic Cantiliver Lifting System. The A-dec Performer LR+ as with all A-dec chairs are developed with pneumatic technology that offers your patients not only a smooth quiet ride, but gives you piece of mind that it is reliable and offers a long product life.
Access to the Oral Cavity. The double-articulating headrest enables you to position your patients comfortably and ensure you have a clear view for clinical treatment.
Choice of LED Lights. A-dec offer a clearer view with both the 300 and 500 (upgrade option) operating lights. This ensures less eye strain and reduced fatigue.
Preset Chair Positioning. The programmable foot control and the standard of delux touchpad offers a 'set and forget' height adjustment .
Nurse's Console. The 3-position assistant's instrumentation offers Durr HVE, saliva ejector and optional 3-way autoclavable syringe.
Rotating Spittoon. The high grade china cuspidor can be positioned for ergonomically for your patient.
Monitor Mount. Dual pivot arm includes pre-routed HDMI and power cables. Support-side monitor mount swivels 430° and pivots up to 85° to accommodate viewing from the seated and supine positions.
Hygienic upholstery. The formed seamless upholstery is a product of Mobern and is easy to clean.
Extensive Warranty. Chair comes with a 5 year warranty.
The A-dec Perfomer LR+ Specification:
Base Height Range

Low point: 15.75" (400 mm)
High point: 31.5" (800 mm)

Backrest

Thin-profile backrest

Headrest

Dual-articulating headrest

Power Supply

300-watt

Chair Control

Foot switch or optional delivery system touchpad

Lift System

Smooth, quiet hydraulic cantilever system with stop plate shut-off

Upholstery Options

Formed

Baseplate

Cast-Aluminum
A-dec Upholstery Brochure
Colour can make all the difference to a surgery and provides an opportunity to bring your branding into the surgery. View the options and request a upholstery card to be sent to you.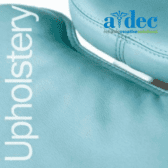 Practice Design Centre
Visit our extensive showroom, and speak to our refurbishment experts, about creating your ideal working space. Compare equipment (New and Used) and furniture from our world leading brands. Talk interior design and let us help inspire you.
Appointments include weekends and evenings.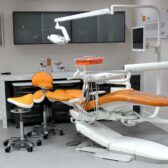 Equipment Consultation
Talk to the team about a demonstration at your practice for this product. Working alongside the UK dental industry's best manufacturers we will provide honest independent adivce.
Equipment trials available on some items.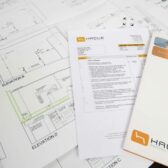 Hague Dental Team understand the financial demands on any practice. The extensive funds required for any surgery refurbishment, or investment required on the development of a new squat practice. We work alongside leading finance brokers that support the dental industry, to ensure we can quickly and easily help you with finance options. Speak to us about this in more detail.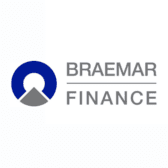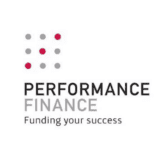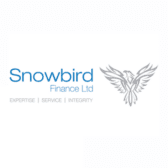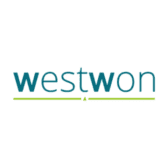 Get Money for your Old Equipment
Hague Dental are in a unique position to be able to offer a part-exchange on your equipment. Speak to our equipment experts to receive a valuation; this will be based on the brand, age and quality of your current equipment.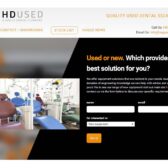 Got a question?
Click the "Can we help?" button in the bottom right of your browser and one of our award-winning team will contact you.